Room for improvement in MCI patients?
---
By
Dr Mohammed Khalid Khaleel, Consultant Psychiatrist, Rushcliffe Care
---
A quality improvement project conducted as part of the Dementia Academy 'Mild cognitive impairment virtual course' which ran from March-September 2021.
Background
Anticholinergic medications are prescribed to treat a variety of medical conditions including Parkinson's disease, allergies, Chronic Obstructive Pulmonary Disease, depression and urinary incontinence. One of the adverse effects of anticholinergic drugs is cognitive impairment and this can be exacerbated using multiple or strong anticholinergics - often referred to as a patient's anticholinergic burden. Older patients are more likely to have multiple comorbidities, and therefore to be on multiple medications. As the body ages, its ability to metabolise medications declines, and therefore older patients are more susceptible to the Anticholinergic burden of their medications.
Longitudinal studies have shown an association between the use of Anticholinergics and the risk of developing cognitive impairment and of death. More recent research also indicates that there is a dose-dependent association between long term use of Anticholinergics and the risk of developing dementia (Anticholinergic Burden Calculator).
Clinical Deficit
A number of people have been attending the local memory clinic who do not meet the criteria for dementia but do meet the criteria for MCI. It has become apparent that several individuals are demonstrating the effects of anticholinergic burden.
Aims of intervention
To add a medicines review for anticholinergics into memory clinic appointments for people with MCI to improve cognition in these patients and to target reversible causes of cognitive impairment.
Methodology
1: To initiate a medicines review and potential change for people with MCI by:
identifying all people in the memory clinic within an elderly age bracket who do not meet the dementia criteria due to higher cognitive function

reviewing all medication, and use of the anticholinergic burden scale (ACBS)

liaising with the persons' GP to reduce doses, or wean off medications where possible
2: To improve education around the cognitive impact of anticholinergic burden amongst local GPs and Medicine for the Elderly colleagues.
3: To ascertain improvement, deterioration or no change in cognition in the time between the assessment with anticholinergic medication review and the 6-12 month follow-up appointment, by reviewing patient data across:
cognitive assessments (MoCA and ACE)

Collateral feedback

Clinical assessment

Global Assessment of Functioning (GAF scale)

The anticholinergic burden scale (ACBS)
Outcomes
Results of the data review will be available in approximately 6 more months for full results and outcomes.
Initial outcomes of broader work include:
improvement in local education at primary and secondary care levels around anticholinergic burden

potential opportunity to note deterioration in cognition over a 6-12 month period potentially indicative of future dementia
Future plans include:
extending the work to all adults referred to the memory clinic

adding to the advice support and information around positive lifestyle interventions to promote brain health, particularly around cognitive training
More Dementia Academy Service development Projects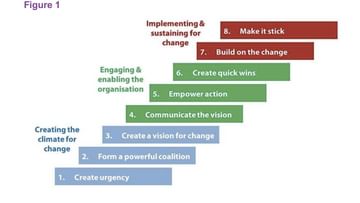 Promoting prevention, supporting management
Led by proactive clinicians determined to see improvement in the way we prevent, diagnose and manage dementias, Dementia Academy supports healthcare professionals with the latest tools, resources and courses to do just that.