Event
Anti-CD20 therapies and COVID-19
---
30 Oct 2020

•

10:00 - 11:00
---
Please note that all session and slide content are the views of the Speakers, not the MS Academy. The content of the recording is the speaker's personal opinion at the time of recording. Due to the everchanging situation, advice given at the time of recording is subject to change.
CPD accreditation
This webinar has been approved by the Federation of the Royal Colleges of Physicians of the United Kingdom for 1 category 1 (external) CPD credit(s). To claim the credit please email hughskelton@neurologyacademy.org

Summary
Anti-CD20 therapies, such as ocrelizumab and, to a lesser extent, rituximab, are increasingly being used to treat multiple sclerosis.
These monoclonal antibodies deplete B cells by targeting the CD20 on the surface of the cells. As such, there has been much debate around their immunosuppressive role during the COVID-19 pandemic.
During this webinar, Professor David Baker and Professor Gavin Giovannoni answered some common questions using the latest evidence.
(1.09) How do anti-CD20 therapies impact on the immune response to the SARS-CoV-2 vaccine?
It appears that the innate immune system is the body's first line of defence against SARS-CoV-2 and COVID-19. Macrophages and neutrophils recruit T cells to instigate an anti-CD8 response, David explained, adding that this was enough to clear the virus in many people. The B cells then produce antibodies against the viral particles, which we hope will offer protection from future infections, he went on.
In people who develop COVID-19, the virus evades the innate immune system, suppressing the antiviral response. This can cause hyperinflammation which has been linked to acute respiratory distress syndrome. The virus can also vasculature damage, trigger the release of clotting factors, leading to thrombus.
David said that anti-CD20 therapies have minimal impact on the innate immune system and on CD4 and CD8 T cells. He added that they are very effective at depleting B cells, and that this can dampen the body's ability to create antibodies.
"Our drugs are not targeting the innate immune system and they are not targeting the coagulation system. That's important to remember," said David.
People are being reinfected with SARS-CoV-2, though they tend to have fewer symptoms and clear the virus quicker the second time round. This suggests that antibody responses are working, said David. He added that there was a high degree of asymptomatic infection, and these people tended to clear the virus with a T cell response.
"T cells can be an instrumental first line of defence against the virus. Antibodies then come in and kill it off, but they are not absolutely necessary," said David.
(16.36) Do anti-CD20 therapies increase the risk of COVID-19?
Overall, the COVID-19 prognosis is improving dramatically, said Gavin, pointing to data from the French National Registry which show the same is true in the MS population.[1] Poorer outcomes are associated with higher EDSS scores, older age, and comorbidities such as obesity and cardiac disease, he said.
"The vast majority of people do very well," said Gavin.
Several sets of guidelines on the use of anti-CD20s during the pandemic were published earlier this year. They were "very conservative" in terms of stopping or postponing treatment, and were not "underpinned by scientific principles", said Gavin.
"These guidelines are opinion based and they need to catch up with the evidence. At our institution, we have been practising slightly off guidelines, simply because we didn't think the risks associated with COVID-19 were that great.
"We thought that people's multiple sclerosis should be treated appropriately, as it we were treating them prior to COVID-19," he said.
In the French registry data, there was no association between disease modifying therapies (DMTs) and COVID-19 severity.1 A meta-analysis of 400 Italian, Spanish and Danish patients found a trend for increased risk of COVID-19 symptoms in people on alemtuzumab and cladribine, though Gavin said the patient numbers were too low to provide confidence in the conclusion.[2]
As yet unpublished data from Italy found that people on anti-CD20s had a greater risk of developing COVID-19 (OR: 1.84).[3] This pattern has been replicated in the MSIF data sharing initiative,[4] said Gavin.
He also highlighted updated pharmacovigilance data from ocrelizumab's developers, Roche.[5] It concluded that fatality rates from COVID-19 in people with MS receiving the drug appeared to be in line with others with MS and the general population.
"If patients have risk factors, we should be more vigilant in that group. But I don't think we should stop treating MS the way we want to treat it during COVID," said Gavin.
(33.28) Should we be using high-dose steroids to treat relapses during COVID-19?
Italian data have shown that people who had high-dose methylprednisolone in the four weeks prior to developing COVID-19 were six times more likely to be admitted to hospital with the disease.3
"We should think very carefully about the unnecessary use of high dose steroids either for relapses or infusion reaction prevention during the pandemic," said Gavin.
"This also applies to service development. We routinely give high-dose steroids with ocrelizumab. I think maybe we only need to do that for the first course."
Infusion reactions are less common with subsequent doses, he said, due to B cell depletion.
(35.38) Should we be using rapid infusion of anti-CD20 therapies to reduce exposure to SARS-CoV-2?
"Absolutely. Once you have been established on anti-CD20, there is no reason to run the infusion over four hours when you can run it over two," said Gavin.
After multiple doses, the risk of severe infusion reactions drops dramatically, and there is no increase in the risk of reactions with a shorter infusion time, he said.
(36.16) Should people treated with anti-CD20 therapies self-isolate?
Gavin said he only advises self-isolation when the person is in a high-risk group. He defined these as having advanced MS, being 70 or over, or being 60 or over with co-morbidities.
We need to take the mental health implications of self-isolation into account, he said.
(39.21) Will people with MS on an anti-CD20 therapy be able to have a SARS-CoV-2 vaccine?
David explained that there are several different types of vaccine currently in development – and that there is no guarantee that any of them will be successful.
There is some evidence to suggest that people on anti-CD20s may have a blunted response to the PPV and pneumonia vaccines This is because they can reduce the body's ability to make antibodies.
How this might relate to a COVID-19 vaccine is, as yet, unclear, said David.
"We need the data before we make any rash decisions," he said.
[1] Louapre, C., Collongues, N., Stankoff, B., Giannesini, C., Papeix, C., Bensa, C., Deschamps, R., Créange, A., Wahab, A., Pelletier, J. and Heinzlef, O., 2020. Clinical characteristics and outcomes in patients with coronavirus disease 2019 and multiple sclerosis. JAMA neurology, 77(9), pp.1079-1088.
[2] Dalla Costa, G., Leocani, L., Montalban, X., Guerrero, A.I., Sørensen, P.S., Magyari, M., Dobson, R.J., Cummins, N., Narayan, V.A., Hotopf, M. and Comi, G., 2020. Real-time assessment of COVID-19 prevalence among multiple sclerosis patients: a multicenter European study. Neurological Sciences, 41(7), pp.1647-1650.
[3] Sormani, M.P., De Rossi, N., Schiavetti, I., Carmisciano, L., Cordioli, C., Moiola, L., Radaelli, M., Immovilli, P., Capobianco, M., Trojano, M. and Zaratin, P., 2020. Disease modifying therapies and COVID-19 severity in multiple sclerosis.
[4] Peeters, L.M., Parciak, T., Walton, C., Geys, L., Moreau, Y., De Brouwer, E., Raimondi, D., Pirmani, A., Kalincik, T., Edan, G. and Simpson-Yap, S., 2020. <? covid19?> COVID-19 in people with multiple sclerosis: A global data sharing initiative. Multiple Sclerosis Journal, 26(10), pp.1157-1162.
[5] Hughes, R., Pedotti, R. and Koendgen, H., 2020. COVID-19 in persons with multiple sclerosis treated with ocrelizumab–a pharmacovigilance case series. Multiple Sclerosis and Related Disorders, 42, p.102192.
Our sponsors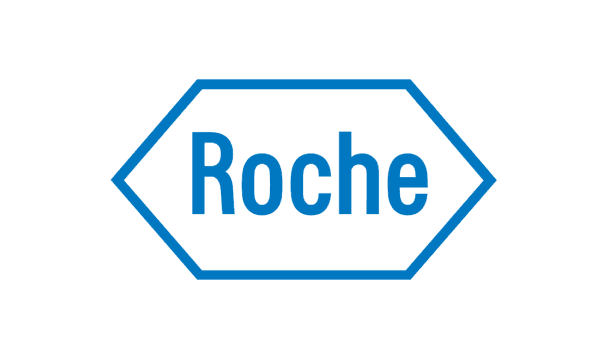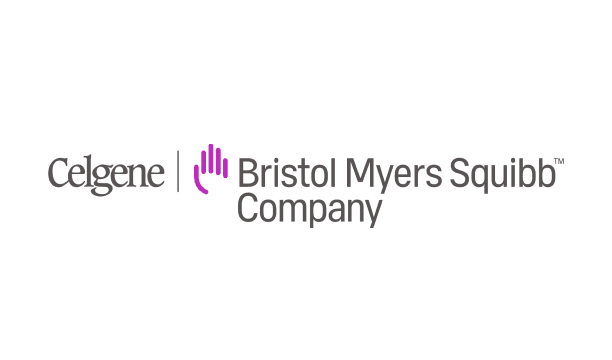 This meeting has been sponsored by Roche Products Limited and Bristol-Myers Squibb Pharmaceuticals Limited. The sponsors have had no control over the educational content of this activity.
Encouraging excellence, developing leaders, inspiring change
MS Academy was established five years ago and in that time has accomplished a huge amount. The six different levels of specialist MS training are dedicated to case-based learning and practical application of cutting edge research. Home to national programme Raising the Bar and the fantastic workstream content it is producing, this is an exciting Academy to belong to.