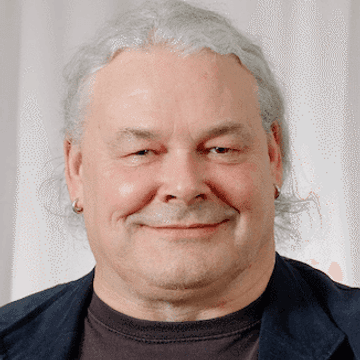 Prof David Baker
Professor of Neuroimmonology
Queen Mary University of London
David Baker obtained a BSc Hons degree in Zoology from University of London in 1983 and a PhD in immunology/pathology at the Hunterian Institute, Royal College of Surgeons of England in 1987. There he began research related to multiple sclerosis and development animal models with a view of translational neuroscience. He moved to University College London, in 1994 prior to moving to the Institute of Neurology in 2000 where he worked on pre-clinical pre-clinical studies in rodent models of multiple sclerosis and teamed up with Prof. Gavin Giovannoni. He obtained a personal chair in 2004. In 2006 he moved to Queen Mary University of London with Prof Giovannoni and runs the pre-clinical models with the BartsMS group.
Although his interests have varied over time, his focus has been on control of neuroimmunological disease and its translational relevance to multiple sclerosis. He has published over 250 peer-reviewed papers. His early career focused on genetics; T cell biology, neuroimmunology and blood brain barrier and his group uncovered the first experimental evidence for symptomatic benefit of cannabis and led to the discovery of novel therapeutic agents that have moved from invention to trials in humans. His research has focussed development of agents to treat symptoms and promote neuroprotection. He has recently been examining B cells and their relationship to disease activity in multiple sclerosis.
Watch videos:
Prof David Baker is a contributor to the following academies
On Demand Events
Prof David Baker spoke at these On Demand events...
---
---
---
---