Event
Vaccination – Will our patients be able to respond to a Coronavirus vaccine?
---
20 May 2020

•

14:00 - 15:00
---
Please note that all session and slide content are the views of the Speakers, not the MS Academy. The content of the recording is the speaker's personal opinion at the time of recording. Due to the everchanging situation, advice given at the time of recording is subject to change.
Summary
"Vaccine readiness" has become a hot topic in MS, which is often treated with immunosuppressive drugs. While it's too early to say exactly what that means, there is a growing body of evidence to guide practice.
Will our patients be able to respond to a coronavirus vaccine? (00.52)
David spoke first, giving an overview of the pathology of COVID-19, the relevant immunity mechanisms and pathways to vaccination, before looking at how this might affect people with MS in general, and those on disease modifying therapies (DMTs) in particular.
"At the moment, a vaccine has not been approved. We don't know in what form it will be, whether it will be live or inactivated, or how safe it will be. We will have to wait and see.

"We will also have to wait and see what the duration of immunity is, whether it is a one-off vaccine, or if we will need to retreat over and over again like the flu."
So far, he said, the evidence suggests:
The concern early on in the pandemic revolved around acute respiratory distress syndrome, though scientists now believe COVID-19's vascular pathology is more important
SARS-CoV-2 is an RNA virus make up of 29 proteins. The spike protein, one of four structural proteins, is the target for infection
Vaccine efforts have so far focused on the structural proteins, the spike protein and the nucleocapsid
More than 100 studies are currently in progress, but no one knows how long it will take to produce a vaccine
Severe disease appears to be related to hyper inflammation of the innate immune system and vascular hyper coagulopathy. DMTs do not affect with these pathways
Most people generate a detectable antibody response "for at least a few months" after infection. This appears to be driven by the innate immune system, T cells, CD8 cells and antibodies – all of which are not usually impacted by DMTs
People with MS appear to have similar risks for developing severe COVID-19 as the general population
People with MS appear to be recovering from COVID-19 in similar numbers, irrespective of whether they are on a DMT
Most people who recover from COVID-19 have detectable antibodies "for at least a couple of months"
When immunity occurs, it is essentially driven by T-cells and neutralising antibodies
Antibody vaccination responses have been seen, but they may be blunted by some DMTs
Immune reconstitution therapies carry an early risk, as they are the most T-cell and B-cell depleting
Studies suggest that people who are B-cell depleted can still mount an immune response, but it is too early to tell
Vaccination during the COVID-19 pandemic (33.05)
Gavin said that regardless of COVID-19, discussing immunization should be an integral part of routine care in MS. He said:
For people who are not on immunotherapy, the consensus view is:
The benefits of immunization outweigh the risks
Immune response to antigenic stimulation is similar between people with and without MS
Vaccination schedules should be verified and updated when someone is diagnosed with MS
Vaccines in routine use among adults with MS are:
Please see pages 10 & 11 of Gavin's slides below.
MS healthcare professionals need to be aware that DMTs can influence immune response and have DMT-specific knowledge to inform proactive consultations
Please see pages 12, 13 & 14 of Gavin's slides below.
Immunization against hepatitis B, HPV, influenza, tetanus, diphtheria, pertussis, polio, bacilli Calmette-Guerin, typhoid or MMR does not increase the risk of developing MS
Hepatitis B, tetanus, tick-borne encephalitis, or influenza vaccinations do not increase the risk of MS relapse
There is growing evidence that yellow fever vaccination does not trigger MS relapse
For people treated with ocrelizumab, it can take between six and 15 months for B-cells to reappear at a level sufficient to mount an immune response – it means patients may need to delay or miss an infusion of B-cell depleting therapies in order to be "COVID-19 vaccine ready"
The current dogma in fingolimod is that lymphocytes become "trapped" in the secondary lymphoid organs and are released when the drug is stopped. However, large numbers of patients on the DMT have blunted immune responses. As such, we do not know if people on fingolimod will be able to form neutralising antibodies against SARS-CoV-2
The current evidence suggests people on Cladribine will be "vaccine ready" in terms of B-cell reconstitution
Natalizumab-treated patients appear to make antibodies as well as controls, meaning a component vaccine should be safe and effective. Any live vaccine, however, may present a risk to these patients
Concluding his talk, Gavin said: "We do not know until we have done the studies. There are a lot of unknowns, but we do have some information to go on in the meantime."
Were you registered on this course?
Log in to access resources..
Login
Our sponsor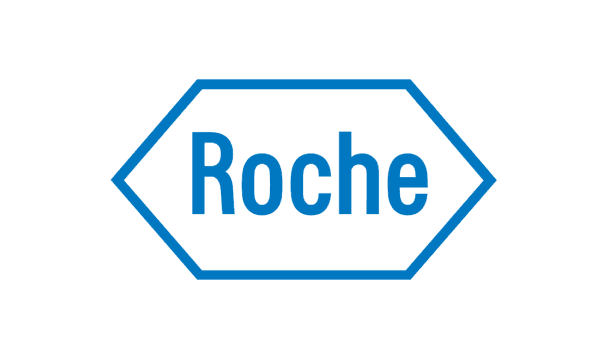 This activity has been supported by sponsorship from and Roche. The sponsor has had no control over the educational content of this activity.
Encouraging excellence, developing leaders, inspiring change
MS Academy was established five years ago and in that time has accomplished a huge amount. The six different levels of specialist MS training are dedicated to case-based learning and practical application of cutting edge research. Home to national programme Raising the Bar and the fantastic workstream content it is producing, this is an exciting Academy to belong to.