Event
SARS-CoV-2 – what have we learnt in the last few months about the immunology and virology of coronavirus
---
29 Sep 2020

•

14:15 - 15:15
---
Please note that all session and slide content are the views of the Speakers, not the MS Academy. The content of the recording is the speaker's personal opinion at the time of recording. Due to the everchanging situation, advice given at the time of recording is subject to change.
Summary
We've learnt a lot about SARS-CoV-2 in a short amount of time – but there is still a long way to go. In this two-part webinar, Professor Sandra Amor and Professor David Baker updated delegates on innate immunity and virology, and how it impacts on people with MS.
SARS-Cov-2: What have we learnt in the last few months about the immunology and virology of the coronavirus?
Professor Sandra Amor:
"There are a number of levels at which the virus actually suppresses or tries to evade the immune response for the advantage of replication and spreading," said Sandra
SARS-CoV-2 is a single strand of positive RNA. It binds to the ACE receptor and is then taken up into the endosome where the RNA is released and the genome is translated, said Sandra. Much of the virus replication takes place within double membrane vesicles, which hides the replication cycle from the innate immune response.[i]
In some cases, excess SARS-CoV-2 spike proteins are inserted into the cell membrane, allowing infected cells to bind with non-infected cells and transfer the virus while avoiding immune recognition.
She also highlighted recent work that showed people with blood type O were at a reduced risk of contracting the virus.[ii] The study suggests that anti-A and anti-B antibodies could have a protective mechanism which blocks the virus from attaching to and entering cells, she said.
Sandra went on to say that SARS-CoV-2 proteins can block the interferon 1 and III pathways and delay interferon response.
Innate activation
"Once interferon 1 and III are suppressed, this will increase the virus dissemination, and increase the viral loads. People who are infected with SARS-CoV-2 but don't have the symptoms, or mild symptoms, is that the viral load is controlled by the interferon response. In people who have severe COVID, the delayed interferon allows the virus to replicate and reach higher levels until the interferon response is triggered," said Sandra.
Innate immune response is triggered by the viral antigens and cell debris released after cell death, and pyroptosis, a novel form of programmed cell death that releases IL-1β. When cells are damaged by virus replication, the innate immune response will usually include the release of inflammatory cytokines.
Sandra also pointed to a study in the Lancet Microbe. It showed the pathology of brains of people who had died with COVID-19, all of which had HLA-DR staining. This immune molecule is expressed by activated macrophages.[i]
"It's all innate immune activation," said Sandra.
Coronavirus immunology update
Professor David Baker:
David said that many people – between 50% and 80% of all those infected with SARS-CoV-2 – mounted an effective immune response and remained asymptomatic. Severe COVID-19, he suggested, was linked to the innate immune systems becoming less effective with age.
In terms of the pathology of SARS-CoV-2 and COVID-19, we have the innate and the adaptive immune response causing an early elimination of the virus. And of that may give you some protective immunity.
"But importantly, in a small percentage of individuals, maybe about 20% of those who are symptomatic, the virus escapes the immune mechanisms, and that is when the problems of severe COVID-19 occur," he said.
While convalescent antibodies have been shown to be able to help clear the virus, sometimes in as little as a few days, B cells do not seem to be as important as the innate immune response in tackling the SARS-CoV-2 virus, said David.
Many MS treatments, including ocrelizumab and rituximab, deplete B cells, but the data shows the majority of people on these drugs and infected with SARS-CoV-2 recover.
For MS healthcare professionals, it's important to remember that the pathology of the virus and the pathology being targeted by MS drugs appear to be different.
"I believe this why we haven't seen the problems with DMTs that we predicted early on," he said.
MS risk factors
The long-term, continuous deletion of B cells is a risk factor for developing infections, and DMTs do make people more susceptible to SARS-CoV-2. But it's important to note that the risk factors for COVID-19 among people with MS align with those among the general population: age and comorbidities, including level of disability.
People with MS appear, on the whole, to be recovering from the virus irrespective of the DMT they are on, said David. However, there is a small increased risk of hospitalisation among those on anti-CD20s. This is probably due to the way these medications inhibit immunity from previous cross-reactive viruses.
Vaccination
Most DMTS will allow an effective antibody response, though this may be blunted in those taking anti-CD20s, David warned.
Among the vaccines currently in development, those in the attenuated virus and viral vector categories will likely be contraindicated in MS.
[i] Amor, S., Fernández Blanco, L. and Baker, D., Innate immunity during SARS‐CoV‐2: evasion strategies and activation trigger hypoxia and vascular damage. Clinical & Experimental Immunology.
[ii] Cheng, Y., Cheng, G., Chui, C.H., Lau, F.Y., Chan, P.K., Ng, M.H., Sung, J.J. and Wong, R.S., 2005. ABO blood group and susceptibility to severe acute respiratory syndrome. Jama, 293(12), pp.1447-1451.
[iii] Schurink, B., Roos, E., Radonic, T., Barbe, E., Bouman, C.S., de Boer, H.H., de Bree, G.J., Bulle, E.B., Aronica, E.M., Florquin, S. and Fronczek, J., 2020. Viral presence and immunopathology in patients with lethal COVID-19: a prospective autopsy cohort study. The Lancet Microbe.
Our sponsor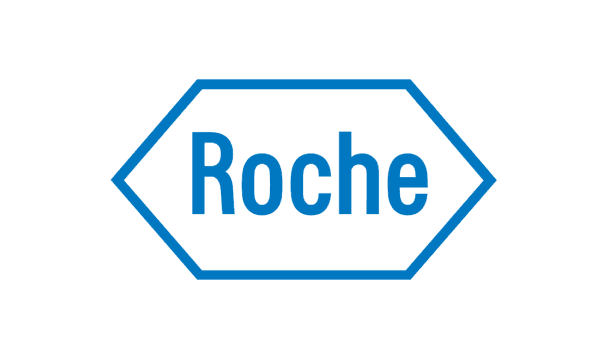 This meeting has been sponsored by Roche Products Limited. Roche Products Limited has had no control over the educational content of this activity.
Encouraging excellence, developing leaders, inspiring change
MS Academy was established five years ago and in that time has accomplished a huge amount. The six different levels of specialist MS training are dedicated to case-based learning and practical application of cutting edge research. Home to national programme Raising the Bar and the fantastic workstream content it is producing, this is an exciting Academy to belong to.