Event
Ask the experts: #MSCovid19 mind health session for MSers
---
06 Apr 2020

•

10:00 - 11:00
---
Please note the questions have been anonymised to prevent individuals who asked the question from being identified and the advice is meant to be generic. The answers given are the speaker's personal opinion at the time of recording. Due to the everchanging situation, advice given at the time of recording is subject to change. The answers to the questions are not meant to replace the advice of your own medical team, but are meant to help support the wider MS community in these extraordinary times. All session and slide content are the views of the speakers, not the MS Academy.
What are some good things for a person with MS to do during this isolation phase?
Jo Johnson:
Work out what values you want to have during this time? Work through the CCTV exercise in the webinar. Be mindful of your physical health during this time, decide what you want to put in your mouth, how much alcohol you want to use during this time. Do some exercise as best as you are able and most importantly practise Sensing gear as much as possible.
See also the next question about exercise.
What exercises can I do during this lockdown period to ensure I don't get weaker? I am still quite mobile but I can feel myself getting weak from inactivity.
This question was answered during the live webinar at 53:09
With the coronavirus my anxiety and stress are affecting my sleep. I can't calm my mind down at night. My doctor has me on 5mg Ambien which does not work when my mind is racing. Not sleeping has me feeling fatigue and off balance during the day. What can I do to help myself ?
This question was answered during the live webinar at 56:16
Jo Johnson:
Several people have asked about anxiety and sleep. The two are obviously related. When we experience anxiety, frightening thoughts or difficult feelings in our body, most people try and push them away. After all, no one likes bad thoughts and feelings. The research makes it clear that this just increases anxiety. It's almost like we put a switch on in our heads that makes a struggle, (watch a YouTube video called 'The Struggle Switch' by Dr Russ Harris, it's only a few minutes long). The more we struggle with our thoughts and feelings and push them away in the daytime, the more will find it difficult to switch off at night. Work on the techniques suggested in the webinar to manage your thoughts. Allocate a time in the day to worry. Write down everything that's in your head, everything your mind is saying to frighten you. Allow yourself to read this content and notice the feelings in your body. The more you do this, the better your sleep will be when you try and settle. There is a good book by Guy Meadows on the reading list at the end of my presentation. Practice good sleep hygiene, turn screens off an hour before you go to bed, have a bath, read an easy magazine or novel, go to bed at the same time and get up the same time even when you don't have the usual routines will all help.
If we aren't taking a DMD currently (was due to start Ocrevus but that's now on hold), are we in the 'stay at home for 12-weeks' camp?
This question was answered during the live webinar at 58:30
UK government guidance on shielding, self-isolation and social distancing: gov.uk/coronavirus
Prof Gavin Giovannoni answers these question on his microsite MS Selfie:
I am due back from maternity leave. Is it true I have to give 2 months notice? Secondly, I'm a vulnerable person. How can I go back to work when I have an 8-month-old? Is there financial support for me?
This question was answered during the live webinar at 54:22
How can I understand if my anxiety and my depression are now connected to my MS or if they are caused by the present unpleasant circumstances?
Jo Johnson:
It doesn't really matter because the treatment would be the same. You need a combination of psychological strategies and medication if you fit the criteria for clinical depression. Practice the techniques I suggested in the webinar. Look up the symptoms of clinical depression and if you have reduced appetite, no pleasure, have been feeling very low and tearful for two weeks consistently, you'd be wise to speak to your GP about some antidepressant medication with an anxiety reducing component. If you're already on medication and your symptoms are getting worse speak to your GP about a review.
I have PPMS. Manageable if I am left to my own devices, but my husband is also now self-isolating. He usually works away but he is now at home and his OCD has got out of hand. It is now impacting my MS. Any ideas would be helpful. I am trying to move to another part of our home he is also working remotely so have told him pretend we are in two different cities.
Jo Johnson:
OCD is an anxiety related condition, for most people when they become more stressed and anxious, it's normal for the symptoms to increase. You could see it as a helpful indicator that your husband is feeling high anxiety and needing OCD rituals to manage that. I would encourage you to read several books by Dr Russ Harris, and easy start is the illustrated 'Happiness Trap', 'The Reality Slap' is aimed at people who are hurting and there is a great relationship book by him called 'ACT with Love'. They are all on Amazon. Watch the webinar that I did together and talk to him about how you can encourage each other to practice sensing mate and maybe even do some exercises together. There is a great little YouTube video by Dr Russ Harris called 'The Struggle Switch'. The more we are able to switch into sensing here, the easier it will become and the more manageable our anxiety will feel. Try not to protect each other, talk openly about your fears at this time, this will help as well. Practice the thought exercise as often as you notice difficult thoughts. Notice what thoughts hijack you when you feel frustrated at your husband and see if at these times you can switch into sensing gear and reflect on your values that are relevant to your relationship.
Lots of MSers have comorbidities. Neurologists don't understand my other diagnoses. All my other docs don't understand my MS. I'm concerned that if I get COVID-19 the docs won't understand my comorbidities including MS. Do you have any advice please?
This question was answered during the live webinar at 1:00:23
Be gatekeeper of your documentation and keep each of the HCPS you're seen by updated with your current situation.
Were you registered on this course?
Log in to access resources..
Login
Our sponsor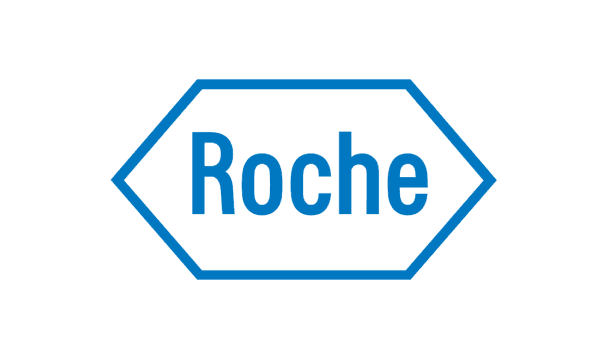 This activity has been supported by sponsorship from and Roche. The sponsor has had no control over the educational content of this activity.
Encouraging excellence, developing leaders, inspiring change
MS Academy was established five years ago and in that time has accomplished a huge amount. The six different levels of specialist MS training are dedicated to case-based learning and practical application of cutting edge research. Home to national programme Raising the Bar and the fantastic workstream content it is producing, this is an exciting Academy to belong to.