Event
Formalising remote management of MS – Making sure when we get back to normal we continue to use what we have learnt
---
04 Jun 2020

•

15:00 - 16:00
---
Please note that all session and slide content are the views of the Speakers, not the MS Academy. The content of the recording is the speaker's personal opinion at the time of recording. Due to the everchanging situation, advice given at the time of recording is subject to change.
CPD acceditation
This webinar has been approved by the Federation of the Royal Colleges of Physicians of the United Kingdom for 1 category 1 (external) CPD credit(s). To claim the credit please email hughskelton@neurologyacademy.org

Summary
The last few months have seen an unprecedented level of change to services, as care teams have moved to remote management of people with MS.
During this webinar, the panel discussed how to embed the positives of this new way of working into routine practice, while reducing the impact of its negative elements, as the NHS move tentatively towards its "new normal".
Dr David Paling started the session with an overview of what his Sheffield team had learned about remote healthcare since the COVID-19 pandemic hit.
"My experience is that when it works, it is actually really good. My patients can sit in complete physical and emotional comfort in their own house with their family around them. We can look each other in the eye and have a really good face-to-face discussion," said David.
Speaking about the benefits of virtual appointments, David said they:
Reduced the stresses of traveling to clinic, parking, etc.
Reduced DNA rates
In the future, could help facilitate research by making it easier for patients to speak to specialists in fields such as neuromyelitis optica, for example, without having to travel
In the future, could help facilitate MDT clinics
"Patient's weren't reminded that they had a condition by being surrounded by other people with neurological diseases in the waiting room," said David.
Despite the advantages of virtual healthcare, healthcare professionals (HCPs) need to be aware of the potential pitfalls, he went on.
"There are some real areas of concern that, as a community, we need to work on," said David.
These include:
Awareness that technical hitches, such as frozen screens and sound lags, can impact on the ability to build rapport and a strong patient/HCP relationship
Not everyone has access to the digital skills or technology to participate in a video consultation
People with MS may not have the dexterity needed to use a mouse or touchscreens, etc
Some elements of MS care are either very difficult or impossible to provide virtually. These include:

Spasticity assessment
Bladder scan
Cognitive assessment
Intermittent self-catheterization training

Making a diagnosis of MS virtually is not advisable
Questions and answers
The panel then answered a huge range of questions about embedding remote consultations into routine care, as well as when they might not be appropriate.
What are the negatives from a nursing perspective? (10.46)
Daisy Cam said working from home had "taken some getting used to", but that regular follow-ups had been managed "very well" over the phone.
"What we have struggled with is initial meetings with new patients. We always used to visit them in their homes where you can pick up a huge amount of information on their environment, their background and what they might need in the future.

"I have found meeting new patients on the phone, when you can't even see their body language, very challenging," said Daisy.
We have been forced into this situation, but as we come out of it, we have a choice that might allow us to manage some of the negative aspects. What will you keep and in what ways will you revert back to more normal clinical practice? (13.13)
Dr Wallace Brownlee said: "The best thing about this experience of COVID-19 is it has shown us that we can work virtually and remotely. Otherwise, it probably would have taken a decade to get to this point, and to accumulate as much experience as we have."
He added that some things still needed to be done in person, such as diagnosis and discussions around disease modifying therapies (DMTs) and associated risks. However, people who were stable on treatment and were experiencing no new symptoms could benefit from the convenience of virtual routine follow up.
If follow-up becomes remote, what issues might there be in terms of routine measurement during neurological examination? (19.26)
Wallace said it was possible to measure disability remotely via instruments such as telephone or self-reported EDSS scores, and home nine-peg tests, though added that some aspects would, inevitably, be missed during a remote consultation.
What, if any, are the downsides of home infusions? (23.21)
Daisy said she was concerned about the idea of home infusions and suggested instead that infusion units be moved out of hospitals and into DGHs, GP surgeries, and other community settings.
"We have a neuro infusion unit, so the team know the patients really well, they know what to look for. They know the warning signs and they recognise when a particular patient isn't well," she said.

"If we have infusion nurses, rather than neuro infusion nurses, they may not know the patient, they may not know the drug, and they may not really know what to look for."
How do you judge who is suitable and who is less suitable for remote clinics? (26.38)
Daisy said there was a group of patients who would continue to need face-to-face care, including those with bladder problems, pain management issues, those who receive acupuncture, and those who need DMT administration training. Practical hands on care needs to be provided in person, she added.
"We know our caseload pretty well and you can gauge quite a lot from a phone call, in terms of who you have niggles about and would possibly need to see face-to-face. You can also gauge a lot from asking particular questions over the phone," she said.
Daisy added that her team had also started to ask patients if they would prefer their next appointment to be over the phone or in person. Around 70% said they were happy with the phone.
Wallace said instruments such as the Patient Activation Measure could be useful in guiding decisions about who is and isn't suitable for remote management in the future.
Are you doing anything to help people prepare for their virtual appointments? (36.11)
Earlier on in the discussion, Wallace had said one of the advantages of patients coming to the hospital was that it gave them a chance to reflect on their condition and what they might want to talk about. By contrast, some patients did not seem as well prepared for remote appointments.
The panel talked about the practicalities of calling people's landlines from restricted numbers – people often ignore calls from withheld numbers – and trying to conduct clinics while the patient was at work or out and about.
"Yes, I think we need to do something to support people and try to encourage them to really think about the questions that want to ask," said Wallace.
(Parkinson's Academy speaker Jane Price has created an isolation checklist that may be useful here also)
David said people had been given a letter explaining the process and the opportunity to try out the technology before the session, but the team wanted to do more to prepare people.
How can you appreciate if a patient is transition from relapsing to progressive MS during a virtual consultation? (1.02.31)
Professor Jeremy Hobart said: "This is a tricky zone. The face-to-face interaction and examination is an integral part of trying to understand where somebody is in their MS journey, and is something that we have become very reliant on. At one level, we will have to rethink some of these issues."
When face-to-face interactions are considered appropriate, who will you prioritise restarting in your clinic? (1.04.20)
The panel agreed that new referrals would be top of the list as well as those experiencing relapse and starting on DMTs. Daisy added those with bladder issues and those receiving acupuncture as treatment for neuropathic pain to the list.
However, all agreed that re-starting clinics would require stringent safety precautions, and that those who were shielding should stay away from hospital as much as possible.
Our sponsor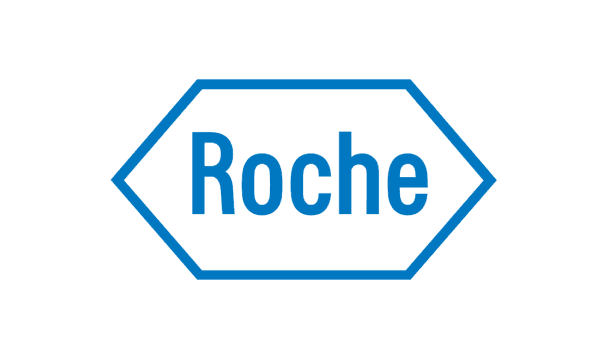 This activity has been supported by sponsorship from and Roche. The sponsor has had no control over the educational content of this activity.
Encouraging excellence, developing leaders, inspiring change
MS Academy was established five years ago and in that time has accomplished a huge amount. The six different levels of specialist MS training are dedicated to case-based learning and practical application of cutting edge research. Home to national programme Raising the Bar and the fantastic workstream content it is producing, this is an exciting Academy to belong to.