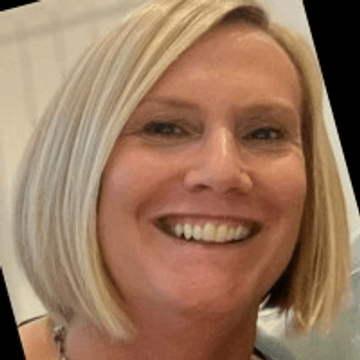 Daisy Cam
MS Specialist Nurse
Sheffield Teaching Hospitals
I commenced the post as a MS specialist nurse in Sheffield in 2001 after having a career in district nursing.
I have witnessed and worked through the huge changes in the treatment and management of MS over the last 21 years and how the MS nursing service has had to developed and adapt to these developments.
I am proud to be the senior nurse in a progressive team of 8 specialist nurses, all of whom have bought different and unique skills to the role. The Sheffield nursing team see all MS patients from the patient who has been newly diagnosed through to end of life care.
Sheffield is a large prescribing centre and we are responsible for over 1700 patients who are on a DMT and an overall caseload of over 4000 patients.

Over recent years the Sheffield MS Nursing team have diversified to meet the demands of the NHS whist offering patients an innovative service. Some of these innovations have included the first UK joint urology consultant/MS nursing clinic, a MS nurse acupuncture clinic, a MS nurse fatigue clinic and the first MS nurse/consultant neurologist /consultant obstetrician pregnancy clinic in addition to these specialised clinics we run nurse led relapse clinics and hospital, GP practice and DGH clinics.
The nursing team cover a radius of 600 square miles including both urban and rural areas which brings about its own challenges.

Watch video:
Daisy Cam is a contributor to the following academies
On Demand Events
Daisy Cam spoke at these On Demand events...
---