Event
How to diagnose and manage bowel problems remotely
---
16 Nov 2020

•

12:45 - 13:45
---
Please note that all session and slide content are the views of the Speakers, not the MS Academy. The content of the recording is the speaker's personal opinion at the time of recording. Due to the everchanging situation, advice given at the time of recording is subject to change.
CPD accreditation

This webinar has been approved by the Federation of the Royal Colleges of Physicians of the United Kingdom for 1 category 1 (external) CPD credit(s). To claim the credit please email hughskelton@neurologyacademy.org
Summary
Bowl dysfunction in neurological diseases- best practice in an evolving disorder (1.11)
A significant number of people with MS experience bowel dysfunction, including regular constipation and incontinence.[1] It is a problem that has a significant impact on quality of life, said Professor Anton Emmanuel
MS can interrupt the unconscious two-way communication between the brain and the and bowel. This arises from direct neural damage and autonomic dysfunction, but non-neurological factors can also contribute to the problem.
Medications, particularly bladder medications, can worsen constipation, as can a lack of mobility and appetite. Other health conditions can play a role. Celiac disease, for example, is more common in people with MS than it is in the general population.[2]
Assessment
Anton recommended asking patients to keep a weekly symptom diary. In clinic, people may underestimate severity through embarrassment, or overestimate to convince the healthcare professional of the problem, he said.
"A diary provides more measured information, and it gives a historic perspective. As human beings, we tend to remember the most dramatic or recent things, but a diary will help frame that," he said.
Anton also highlighted the neurogenic bowel dysfunction score,[3] which has been validated in MS.
"It is very simple, it is patient reported and it takes about two minutes to complete… It gives an idea on how much the symptoms interfere their quality of life," said Anton.
A range of treatments are available, and recommended options should be tailored to the symptoms.
Said Anton: "I don't care if they open their bowels once a week or three times a day, patients don't need to produce a stool at a certain frequency, at certain consistency, size, shape or whatever. None of that matters. It's no accidents, not spending too long doing it, and not messing with quality of life."
Laxative therapy can be useful for constipation. However, the medication needs to be tailored to the symptoms, and the results are unpredictable, he said.
[1] Preziosi, G., Gordon-Dixon, A. and Emmanuel, A., 2018. Neurogenic bowel dysfunction in patients with multiple sclerosis: prevalence, impact, and management strategies. Degenerative neurological and neuromuscular disease, 8, p.79.
[2] Rodrigo, L., Hernández-Lahoz, C., Fuentes, D., Alvarez, N., López-Vázquez, A. and González, S., 2011. Prevalence of celiac disease in multiple sclerosis. BMC neurology, 11(1), p.31.
[3] Krogh, K., Christensen, P., Sabroe, S. and Laurberg, S., 2006. Neurogenic bowel dysfunction score. Spinal cord, 44(10), pp.625-631.
If laxative therapy fails, MS teams can consider newer, more targeted agents such as prucalopride and lubiprostone. Again, the choice of treatment will depend on the symptoms. Methylnaltrexone, for example, targets opiate receptors and so can reduce the constipation effect of the opioids.
Moving up the treatment ladder, Anton highlighted biofeedback and transanal irrigation, which he described as a "therapy that is here to stay".
"In patients with neurological disease, it improves constipation, improves incontinence, and improves neurological dysfunction scores. It also improves those things patients care about: their quality of life and how long they spend in the bathroom… as well as frequency of UTIs," said Anton.[4]
MS bowel management care – remotely (24.58)
Julie Storrie explained how she and her team have set up remote bowel care services for people with MS and shared her top tips for following suit.
She said healthcare professionals didn't need much to provide access to remote bowel care from their own homes.
"All you need is privacy and to be able to tell your patient you are in a private room with the door shut. Tell them that you are having a completely confidential conversation, just as if you were seeing them in clinic," said Julie.
"You need your phone, their email because you're going to send them the information afterwards, your list of bowel symptom assessment questions, and the abdominal brace information sheet."
A full symptom assessment is crucial, Julie said, sharing the neurological bowel symptom assessment used at UCLH.
"It is key because you're going to use this assessment when you follow them up to go through any improvements… if they have had the problem for a long time, there's not going to be any dramatic changes a month later, but you've always got to give them hope and motivation," she said.
Abdominal brace
The team teaches patients the abdominal brace emptying technique over the phone by:
Asking them to sit with their feet flat on the floor, slouched forward, and relaxing the shoulders
Asking them to place one hand on the side of the waist, with the fingers pointing to the front, the thumb to the back, and the elbow out a right angle
Asking them to press hard on the waist and cough
Explaining that muscles they feel are the ones they should be using to open their bowels
Ask the patient to put their hand back, the try to widen the waist without coughing, then push down
Explain that they can use this technique like a pump when on the toilet
Bowel care advice
General advice might include:
For people only passing stools one to four days a week: Every morning, have a hot drink then sit on the toilet practicing the abdominal brace technique for a few minutes.
For people going multiple times a day: Try to only go when you have a really strong urge, and the use the abdominal brace technique to avoid incomplete emptying
"We want to totally reduce any risk of incontinence and also reduce their other bowel symptoms such as pain or bloating… Sometimes, all they need is some reassurance that what there are doing is safe, and we shouldn't be changing things just for the sake of it," said Julie.
"If they're only going maybe twice a week, but they are not being incontinent and they're not getting pain or bloating, that's fine. It's safe."
Follow up
Julie's team tend to follow up a month after the initial call to monitoring improvements and officer additional advice.
[4] Henderson, M., Tinkler, L. and Yiannakou, Y., 2018. Transanal irrigation as a treatment for bowel dysfunction. Gastrointestinal Nursing, 16(4), pp.26-34.
Our sponsors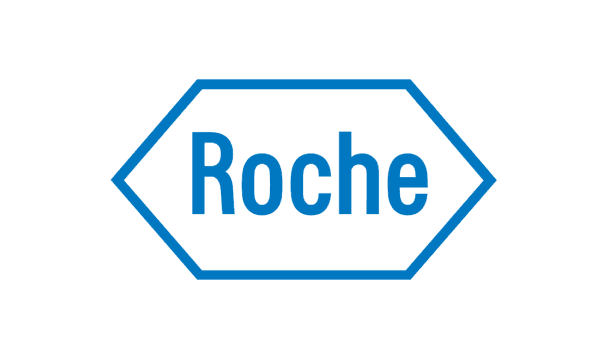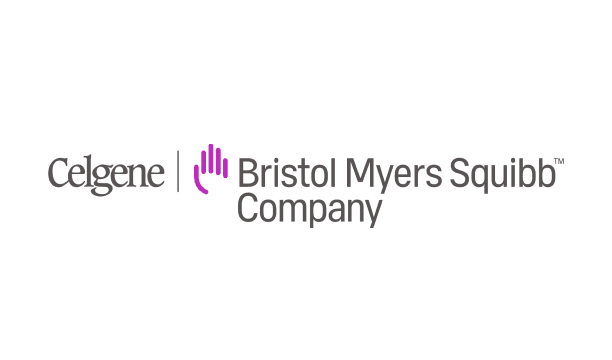 This meeting has been sponsored by Roche Products Limited and Bristol-Myers Squibb Pharmaceuticals Limited. The sponsors have had no control over the educational content of this activity.
Encouraging excellence, developing leaders, inspiring change
MS Academy was established five years ago and in that time has accomplished a huge amount. The six different levels of specialist MS training are dedicated to case-based learning and practical application of cutting edge research. Home to national programme Raising the Bar and the fantastic workstream content it is producing, this is an exciting Academy to belong to.