---
26 Jun 2020

•

10:15 - 11:15
---
Please note that all session and slide content are the views of the Speakers, not the MS Academy. The content of the recording is the speaker's personal opinion at the time of recording. Due to the everchanging situation, advice given at the time of recording is subject to change.
CPD acceditation
This webinar has been approved by the Federation of the Royal Colleges of Physicians of the United Kingdom for 1 category 1 (external) CPD credit(s). To claim the credit please email hughskelton@neurologyacademy.org
Summary
Leading names in the field of MS research discussed what might be next in the treatment, management, and prevention of the condition.
Energetics
Dr Stefano Pluchino described energetics as a "complex and exciting" emerging field of investigation.
"First we need to understand energetics which has multiple implications in different cells," he said, adding that the way the processes work in inflammatory immune cells is completely different from the way it works in neurons or oligodendrocytes

"We have to be very careful in distinguishing how different cellular energetic pathways work in different cell types, whether we might need a much deeper understanding of how formation and consumption of energy takes place in the cells, and whether we can identify therapeutic targets."
There is much to learn from the cross fertilisation of findings from areas including cancer and aging, he added, which help researchers to identify MS targets.
Stefano also spoke about the impact of intermittent fasting on cellular function, addressing the fact that many people with MS have adopted the diet based on recommendations from social and traditional media.
"In terms of these new regimes of controlling calorie consumption, and production and cell metabolism, I think there is a great promise, but we need to investigate at the basic science level," he said, adding that there was a need for new biomarkers that could "guide understanding" in this area.
Sticking with energetics, Dr Ruth Dobson said that while the association between childhood and adolescent obesity and MS was "becoming stronger", the mechanism behind it remain "relatively poorly understood".
"I suspect it is a shared mechanism across a number of diseases, rather than an MS-specific mechanism," she said.

"The other thing that we haven't understood with this huge shift towards increasing obesity … is are there things in our diet that that are doing this? Is obesity one endpoint, and inflammatory diseases a second endpoint?"
Remyelination
Remyelination might be a hot research topic, but measuring the effects of neurorestorative drugs is problematic.
Asked if it was currently possible to demonstrate remyelination, Professor Anna Williams said: "I don't think we can at the moment.
"We can imply it is using MRI and visual evoked potentials that get better, as in the latencies get shorter, and we can imply it with people getting better clinically, but we can't guarantee that any of this is remyelination."
This, she thinks, constitutes a "big problem".
"If we can't test with a direct, rather than an indirect, measure of remyelination then it's going to be incredibly difficult to get things into clinical practice.

"That doesn't mean we should just give up. We are in a really good place. We have things we can test, but we need to work out how we are going to test them," said Anna.
While MRI is unlikely to generate evidence of remyelination, PET scanning, Anna believes, could be useful.
"I'd put my money into PET scanning, to look for measures of neurodegeneration that we can then try to reverse," she said.
"We can do as much biological research as we'd like, and we do some fabulous research, but if we can't test these pathways, and test the manipulation of these pathways in people, we are going to get nowhere."
In order to design robust remyelination clinical trials, the research community also needs to think about which patients to treat, as well as understand that results will be slow to emerge.
"Anti-inflammatory drug trials were three months, six months or a year. Neuroprotection trials are going to have to be two years-plus, in my view.
"So yes, it's really difficult but it's worth doing."
Prevention studies
Dr Ruth Dobson was asked if it was feasible to conduct MS prevention studies around two well-established modifiable risk factors: vitamin D and the Epstein-Barr virus (EBV).
Starting with vitamin D, Ruth said a prevention trial would probably have to start in childhood or even pregnancy.
"I think you'd have to think very carefully about your power, because you're going to have potentially a huge lag between intervention and endpoint, making it a very high-risk trial.

"You can't just do it in MS, you'd have to do it across disease areas and think about surrogate endpoints," she said.
Other obstacles to a study include selecting the appropriate dose, and taking into account that not everyone's baseline vitamin D levels and response to supplementation are the same.
However, Ruth said that there is enough evidence to support the use of vitamin D supplementation on public health grounds to make her question the role of an MS prevention study.
"I've relatively less strong feelings about vitamin D supplementation trials, partly because I think it is going to be coming in anyway, and partly because I think we should all just be doing it," she said.
In terms of EBV, Ruth said a vaccine was currently in development, and thoughts were now turning to how researchers could run a trial that looked specifically at MS.
"When a vaccine becomes available, MS will not be at the top of the list. We have to be realistic.
"I think it's more of a question of how you build up a body of evidence that supports its use in the MS area," she said.
Siponimod
The speakers also discussed the recent decision by NICE not to fund siponimod in secondary progressive MS, and how to "provide hope" to those affected by the move.
"In the absence of any medication, my advice is to ask them to be patient because I'm sure that the future is going to be brighter for MS," said Stefano.
The rest of the panel agreed, adding that lifestyle advice was also useful.
Prof Gavin Giovannoni said: "You can encourage them to live a healthy brain lifestyle because there is no doubt, at least in the non-MS space that exercise, possibly good sleep hygiene and all those things that have been shown to lower your risk of getting dementia, are probably just as applicable to the MS brain as they are to the non-MS brain."
Watch the full webinar to hear the whole discussion.
→ Read the MS Academy's statement on NICE's decision on siponimod
Before we, as the MS Academy, respond to NICE it is important we do a short survey to find out what the situation is on the ground and see if there is any consensus in our practice. We would appreciate it if you spend 2 to 4 minutes completing the following survey.
Our sponsor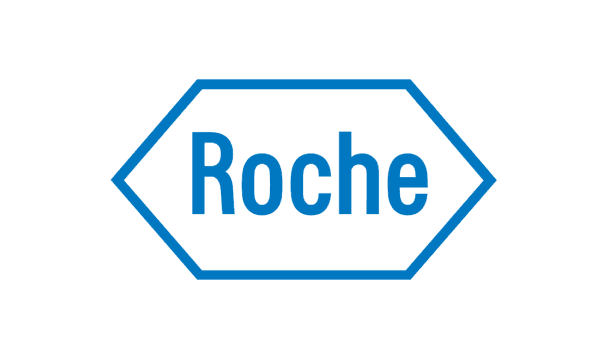 This activity has been supported by sponsorship from and Roche. The sponsor has had no control over the educational content of this activity.
Encouraging excellence, developing leaders, inspiring change
MS Academy was established five years ago and in that time has accomplished a huge amount. The six different levels of specialist MS training are dedicated to case-based learning and practical application of cutting edge research. Home to national programme Raising the Bar and the fantastic workstream content it is producing, this is an exciting Academy to belong to.