---
19 Jun 2020

•

10:15 - 11:15
---
Please note that all session and slide content are the views of the Speakers, not the MS Academy. The content of the recording is the speaker's personal opinion at the time of recording. Due to the everchanging situation, advice given at the time of recording is subject to change.
CPD acceditation
This webinar has been approved by the Federation of the Royal Colleges of Physicians of the United Kingdom for 1 category 1 (external) CPD credit(s). To claim the credit please email hughskelton@neurologyacademy.org
Summary
COVID-19 has dramatically transformed care pathways, taking virtual consultations from rarity to normality almost overnight. In this webinar, our speakers talk about how this has been achieved in MS, the pros and cons of this new way of working, and how to embed positive change for the future.
Opening up the discussion, Prof Gavin Giovannoni, said that COVID-19 had "turbocharged changes in the NHS", with transformations that would usually have taken decades to implement happening in months.
How services are changing
Amy Harbour, whose community-based MS service covers around 150 miles of south east England, said clinics stopped when the team was redeployed at the start of the pandemic. They have now all been brought back online in the form of telephone or video appointments.
"What we have found is that clinics have shortened since we've started doing them virtually," she said, explaining that appointments that would usually take half-an-hour face-to-face now took 10 to 15 minutes.
"I don't know if that is because we've given people the chance to self-manage for a short period while we were redeployed and they have found the tools and techniques to do that, or whether they just feel a little bit more comfortable cutting the interview short if they want to."
George Pepper said remote appointments were more efficient and more convenient, particularly those who find it difficult to travel or need to take time off work to attend.
He said: "Remote appointments were not even an option before, and this seems to have forced the hand of departments that were perhaps previously resistant to change. That is certainly a major plus.
"A number of people have told me that video calls between healthcare professionals and patients is a leveller. It removes that top down aspect that exists in in-person clinic appointments."
Alyson McGregor agreed, saying that this change in the power balance could contribute to the success of shared decision making.
What's more, it could facilitate joint clinics without the well-known logistical challenges of getting multiple members of the MD in the same room at the same time, she said.
Learning from experience
Bernie Porter set up NeuroResponse, a digital care model to improve out-of-hours care for people with MS and other long-term conditions, a decade ago.
While there are many benefits of virtual care, including that people with MS are not abandoned as the health service deals with the COVID-19 pandemic, she said there needed to be a balance.
"I have heard some people say they do not like remote-only options. There is value in going to your centre and seeing your team face-to-face. Going forward, we need to be careful not to lose the human contact element," she said.
The panel also spoke about the digital divide and the risk of digital exclusion – not everyone has access to the internet or a smart phone, they highlighted.
"If we say that healthcare is a basic human right and that we are going to deliver it via technology platforms, do the technology platforms become a basic human right?", asked Gavin.
Overcoming this barrier, Alyson said, would take a whole system approach. Her fellow speakers agreed, explaining that the cost savings of more remote working could be reinvested into connectivity projects.
"My mileage is approximately 150 miles per month. In the last three months, it's been zero. Also, there's all the rooms we hire out and have to pay for. That's a big saving," said Amy.
Practical challenges
While changes have been rapid, practical challenges to embracing digital healthcare remain, the panel said. One questioner said their trust has been told not to use Zoom, and another said the use of patient emails had been ruled out.
Alyson once again emphasised the importance of a whole-system approach.
"It seems that the NHS in different places has made different decisions. One of those, sadly, is that Zoom is not safe enough to use," she said.
"The fact that people are using different platforms is difficult, but our experience in most places is that people are taking a common-sense view around whatever will work."
The speakers were also asked about recording virtual activity to provide evidence of care. Bernie explained that remote appointments should be scheduled as clinic appointments, with all the same governance as a face-to-face meeting.
Hybrid future
The panel agreed that there were clear benefits to virtual clinics, both for the patient and the healthcare professional.
They also acknowledged, however, that telemedicine wasn't the right choice for every patient, every time, and that a hybrid model would probably be the best way forward.
"While I think a lot of technology is good, there's something about sending a doctor into clinic or a nurse into their home to get an overall view of how they are.
"If I am seeing someone who I am going to have a relationship with for a long time, then I want to see them and assess in clinic how they have changed or how they differ," said Amy.
Our sponsor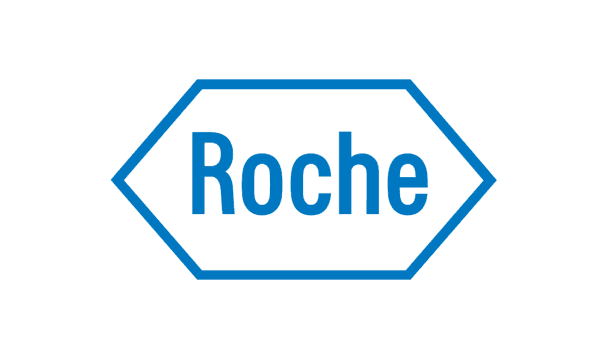 This activity has been supported by sponsorship from and Roche. The sponsor has had no control over the educational content of this activity.
Encouraging excellence, developing leaders, inspiring change
MS Academy was established five years ago and in that time has accomplished a huge amount. The six different levels of specialist MS training are dedicated to case-based learning and practical application of cutting edge research. Home to national programme Raising the Bar and the fantastic workstream content it is producing, this is an exciting Academy to belong to.