Event
Use of steroids and COVID-19 risk; is there a need to modify their use?
---
30 Sep 2020

•

10:30 - 11:30
---
Please note that all session and slide content are the views of the Speakers, not the MS Academy. The content of the recording is the speaker's personal opinion at the time of recording. Due to the everchanging situation, advice given at the time of recording is subject to change.
Summary
MS teams should use high-dose steroids as little as possible during the COVID-19 pandemic – and beyond – Professor Gavin Giovannoni and Joela Mathews agreed.
(1.22) Is COVID risk associated with high-dose steroids in MS?
Gavin highlighted a paper that showed people with MS who developed COVID-19 having recently received a high dose of methylprednisolone had six times higher risk of hospitalisation in the first month of illness than those who had not.[i]
"We have the data now, and there is no doubt that a recent high dose of methylprednisolone is associated with a worse outcome. We've got to keep this in mind in terms of managing relapses and infusion reactions," he said.
(7.09) We assume that steroids are these miracle drugs, but how good are they really?
Joela said that MS relapses would usually self-resolve without steroid treatment. However, they can help the patient to feel that "something is being done, and that steroid euphoria offers a "bonus of feeling good, even when they are going through a relapse".
Gavin said that while steroids do speed up recovery, the "ultimate outcome" of the relapse remains the same.
(9.19) Oral or IV steroids: what do you think?
"Oral is a lot cheaper, you don't need a bed, it's easier to give, and it's available," said Joela.
Gavin highlighted a systemic review[i] that confirmed that there is no difference in efficacy between oral and IV high-dose steroids. Yet there is a perception among patients that IV works better, he said.
In the current situation, there is "no justification" for bringing people into hospital unnecessarily, he went on. Extenuating circumstances might include people who live alone being given the medication for the first time, or people susceptible to the diabetic effects of steroids., as they would benefit from monitoring.
(14.48) What about steroids and infusion reactions?
All the monoclonal antibody DMTs carry a risk of infusion reactions, said Joella, adding that this risk can be reduced by using subcutaneous preparations.
"It's about monitoring the patient, being aware of what you are using, and knowing that you are using it appropriately," she said.
(17.02) Should we be pre-dosing every administration of ocrelizumab with steroids?
Joela said there is one school of thought that questions the use of steroids with ocrelizumab after the first dose. Gavin added that there is some anecdotal evidence to support this approach coming out of the United States.
Both agreed that removing the steroid pre-dosing for ocrelizumab patients after the first dose would free up infusion suite capacity, mitigate the COVID risk, and enhance patient experience.
(24.14) Should we be using steroids differently in light of the pandemic?
"I think everyone should be reviewing the way they use steroids, but not just in the pandemic. Why are we putting people at risk at any time? It's not just COVID that we are trying to avoid," said Joela.
Gavin said we should try to avoid steroid use, though this is not possible when starting ocrelizumab when the data supports pre-dosing for the first course.
"Keep it in reserve – if somebody does develop an infusion reaction you can give the steroids afterwards. You don't have to give them before. With alemtuzumab, it's a little trickier. My personal opinion is that we should probably be reassessing the way we give alemtuzumab in current environment and shift the subcutaneous administration without steroids and see how people do," he added
(27.59) Are people on DMTs at a greater risk of COVID-19 or severe COVID-19?
The data is now out there, and it is being reproduced. People on DMTs – particularly ocrelizumab – may be at an increased risk of COVID-19 or severe COVID-19, said Gavin. However, the risk was low and not associated with a higher risk of death.i
As such, Joela and Gavin agreed, the data was not sufficient to change practice.
"I think it's advising patients and speaking to them about their individual risk. We should be doing that anyway, but it's making them aware so they can make an informed choice," said Joela.
"I think the message to our patients is that your DMT is not such an important factor… what predicts outcome is really the same factors that affect outcome in the general population," added Gavin.
(39.41) How long should people starting alemtuzumab self-isolate for?
Gavin said he told patients they should self-isolate for at least the first six weeks, and for the first three months if they could. The trial data shows the infection signal was "almost all" in the first six weeks, he said.
(40.31) What about steroids to treat COVID-19?
Joela said that methylprednisolone was being used to treat severe to critical COVID in ICU. In some parts of the world it is being widely used in even mild COVID, and there's a concern over future supplies of the drug, she added.
"We need to control the supply, and the best evidence is in the severe to critical patients: those who need mechanical ventilation and oxygen," she said.
(43.02) How do we register cases of COVID among our patients?
The MS Register is collecting this data. Click here to find out more.
[i] Liu, S., Liu, X., Chen, S., Xiao, Y. and Zhuang, W., 2017. Oral versus intravenous methylprednisolone for the treatment of multiple sclerosis relapses: A meta-analysis of randomized controlled trials. PloS one, 12(11), p.e0188644.
[i] Sormani, M.P., De Rossi, N., Schiavetti, I., Carmisciano, L., Cordioli, C., Moiola, L., Radaelli, M., Immovilli, P., Capobianco, M., Trojano, M. and Zaratin, P., 2020. Disease Modifying Therapies and COVID-19 Severity in Multiple Sclerosis.
Our sponsor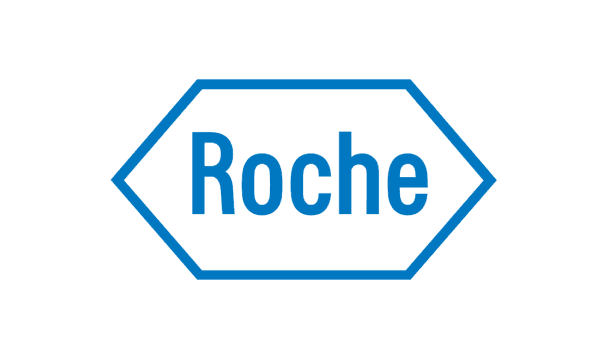 This activity has been supported by sponsorship from and Roche. The sponsor has had no control over the educational content of this activity.
Encouraging excellence, developing leaders, inspiring change
MS Academy was established five years ago and in that time has accomplished a huge amount. The six different levels of specialist MS training are dedicated to case-based learning and practical application of cutting edge research. Home to national programme Raising the Bar and the fantastic workstream content it is producing, this is an exciting Academy to belong to.