This area of the website is reserved for healthcare professionals as it contains information created for a healthcare professional audience.
To continue, please confirm that you are a healthcare professional...
Event
Supporting people transitioning to progressive MS: Focus on employment
---
23 Aug 2022

•

17:00 - 18:30
---
Please note that all session and slide content are the views of the Speakers, not the MS Academy. The content of the recording is the speaker's personal opinion at the time of recording. Due to the everchanging situation, advice given at the time of recording is subject to change.
Join us as we discuss supporting people transitioning to progressive MS, with a focus on employment.
Case Study:
A 42-year-old school teacher with MS is struggling at work. Her MS has been slowly worsening over the last three years with fatigue, difficulty walking and bladder symptoms. Her neurologist has recently mentioned secondary progressive MS. She feels worried about the future and her ability to keep working.
Objectives:
What does the evidence tell us around work instability and job loss in people with MS? Including the lived experience of a person with (progressive) MS navigating issues around work
Discussion around how, when and who within the team discuss work difficulties with pwMS?
What do reasonable adjustments mean and how should the multidisciplinary team be involved?
Can we support people with MS to have a positive exit from work?
CPD accreditation
'Supporting people transitioning to progressive MS: Focus on employment' has been approved by the Federation of the Royal Colleges of Physicians of the United Kingdom for 1 category 1 (external) CPD credit(s). Full conditions of approval are listed in our guidelines.
Please note CPD Federation approval does not include satellite symposia sessions.
Summary
Research has shown higher rates of unemployment among people with MS than among those with other chronic disabilities, suggesting disease-specific barriers to work. What's more, around half of people with the condition who are out of work would prefer to be in paid employment.
"This is an important area that we would like to improve on," said Charlotte Wicks, before explaining how the risk of jo loss could be measured.
"We do this using a construct called work instability (WI), which refers to the extent of any mismatch between functional capability and work demands at any one time. If there is a mismatch between the two, this is where we might see an increased risk of job loss."
Risks and risk factors
The MS Work Instability Scale (MS-WIS) is a validated, 22-item, self-administered questionnaire. Any score below 11 is "low work" WI, placing the person at medium to high risk of job loss. "This is a really useful screening tool you can use in the clinic," Charlotte said.
Factors associated with the risk of job loss include increased physical disability, MS symptom severity and persistence, mobility issues, visual issues, fatigue, and cognitive impairment. However, physical and cognitive decline alone are not great indicators of job retention, meaning psychological factors also play a role.
Work carried out at Leeds has found that WI was strongly correlated with anxiety and depression. It also found that those with the highest levels of self-efficacy, or belief in their own capabilities, were significantly more likely to be in work that those with the lowest self-efficacy.
Charlotte's PhD project, as systemic review of the qualitative research on people with MS' experience of employment, found the stigma of MS, a lack of advocacy, and symptoms were the main barriers to work.
Interventions
The most helpful intervention to reduce job loss depends on the individual's personal barriers to work.
Acceptance and Commitment Therapy (ACT), with a focus on self-efficacy, may be helpful to address invalidation, said Charlotte. Where people are struggling to adjust, teams can look at strategies to minimise symptom impact, ACT and stress-management. Social relations can also be an issue, and organisational training to help employees and managers manage conversations around MS and work could be helpful, said Charlotte.
Who, when, and how
Around 75% of people with MS leave work voluntarily and before disease progresses, said Joanne Hurford.
Intervention, in the form of information and advice on how the disease could affect employment, should happen soon after diagnosis. As the disease progresses, teams may need to provide post-relapse return to work support, or help people adjust to new or worsening symptoms in the workplace. "As time moves on, our interventions often work towards a positive work exit," Joanne said.
Reasonable adjustments
A 2012 study, from Sweetland et al, looked at the factors that helped people with MS to stay in work They included education and support and support to manage work performance. This support should be light-touch, and focused on specific problems.
Many people would like their MS team to work with their employers to manage "reasonable adjustments", a concept that is underpinned by the Equality Act 2010.
The act states it is the "duty of the employer to make reasonable adjustments to working arrangements or premises in order to prevent disabled employees, job applicants, or ex-employees from being disadvantaged".
The size of the company, the impact for both employee and the employer, and the associated costs will all be taken into consideration. The employee may request an adjustment, but ultimately, it is the company that decides whether it is "reasonable".
"There's no one list of reasonable adjustments, and it is really important that adjustments are individualised, and specific to the person and the job. In our service, we do a thorough assessment of the person's MS symptoms, including the physical, sensory, and cognitive, their fatigue and mood. We also take into consideration their medication, and their emotional adjustment to where they are in their journey, and consider this alongside the job demands."
Examples of adjustments might include:
Assistive technology
Changes to duties
Changes to hours or location
Flexible work patterns
Adjusted performance targets
Good work exit
"The reasons people leave work are complex factors around changing work /life balances, coping styles, and level of adjustment," said Joanne, before outlining what makes a "positive work exit".
"We want to optimise financial opportunities, such as benefits and pensions, and maintain an element of choice so the person does not feel like they are being pushed out. We also want to consider opportunities to fill the social and occupational void at the end of it all," she said.
MS and my career
Mark Webb, who has recently retired from Shift.MS on medical grounds, said he had been "extremely lucky" in his career. He was married with one child and another on the way when he was diagnosed with relapsing-remitting MS in 2006.
The PR professional was working for the electricals company Dixons, which is now Currys at the time, and found his team to be very supportive. As his disease progressed, he started to find the "fun but intense" role was becoming a little too much, and was offered the opportunity to become the company's head of social media.
"I was still talking to journalists, just in a different fashion, and I was still integrated into the same comms team. They allowed me to work from home as and when I wanted to... it was amazing to have that support to keep working for a big company – to feel productive and valued. That felt amazing," said Mark.
With increasing fatigue and "cog fog", Mark left the company a few years later, but his experience means he remains an ardent ambassador for the brand.
His experience at Shift.MS was equally positive, but he finally made the decision to take medical retirement earlier this year. "Cog fog and fatigue were really factors in making the final decision," he said, adding that it was the "most difficult decision" he has had to make in his "MS life".
References
Doogan, C., & Playford, E. D. (2014). Supporting work for people with multiple sclerosis. Multiple Sclerosis Journal, 20(6), 646-650.
Department for Work and Pensions. (2016). Work, Health and Disability Green paper: improving lives.
Our sponsor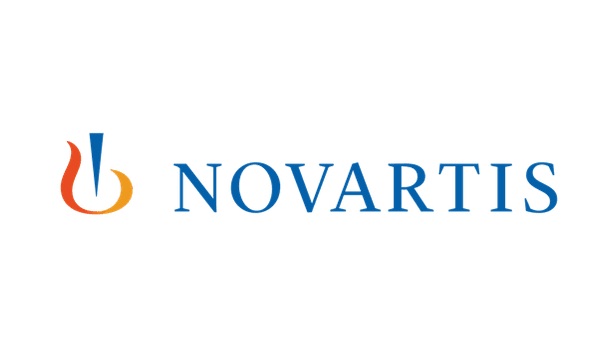 This activity has been supported by sponsorship from Novartis Pharmaceuticals UK Limited. The sponsor has had no control over the educational content of this activity.
Encouraging excellence, developing leaders, inspiring change
MS Academy was established five years ago and in that time has accomplished a huge amount. The six different levels of specialist MS training are dedicated to case-based learning and practical application of cutting edge research. Home to national programme Raising the Bar and the fantastic workstream content it is producing, this is an exciting Academy to belong to.