Event
Remote management of anxiety and mood disorders in people with MS for UK HCPs
---
14 Jan 2021

•

16:00 - 17:15
---
Please note that all session and slide content are the views of the Speakers, not the MS Academy. The content of the recording is the speaker's personal opinion at the time of recording. Due to the everchanging situation, advice given at the time of recording is subject to change.
CPD accreditation
This webinar has been approved by the Federation of the Royal Colleges of Physicians of the United Kingdom for 1 category 1 (external) CPD credit(s). To claim the credit please emailhughskelton@neurologyacademy.org

Summary
A recent meta-analysis found around 30.5% of people with MS experience depression and 22.1% experience anxiety.
But while a variety of web-based cognitive behavioural therapy approaches (CBT) exist, they do not always consider MS symptoms, such as fatigue and difficulty concentrating, said Professor Rona Moss-Morris.
"My mission is finding out how do we make treatment for depression and anxiety, or what we would talk about as illness-related anxiety, more relevant for people with MS."
She explained that there was a difference between suffering from a mental health disorder and having illness-related distress.
"Some people with MS will have a primary mental health disorder. We can't discount that, and that is where primary mental health treatments are very important and really helpful.
"But if high symptoms of anxiety are driven by constant illness stress, the protocol is very different."
Diagnosis and illness progression, as well as the constant need to manage symptoms, undergo medical procedures, and make treatment decisions, particularly during the COVID-19, pandemic, are a "series of stressors", she said.
"These things can instigate distress, and a certain amount of distress is normal. If you suddenly have a relapse or your disease progresses, it's normal to be distressed and we don't need to treat that.
"But if the stress becomes overwhelming and it's constant, then we need to work on our support."
Interventions
Supportive adjustment for multiple sclerosis is a CBT-based treatment protocol that is freely available from the MS Society.
It can be delivered by nurses over the phone, but the need for the CBT training has hampered rollout.
Rona has also run a pilot trial, again funded by the MS Society, that looked at mindfulness in progressive disease. It was delivered over the telephone in small groups, but could be adapted to video.
She described the results as "quite spectacular in terms of reductions in distress", and said she was hoping to secure funding to run a larger trial.
She went on to talk about Improving Access to Psychological Therapies (IAPT) programme, explaining that she was national advisor for the service when it rolled out it 2016.
"We've been training IAPT therapists in how to treat people with physical long-term conditions. They are also getting increasingly good at using guided web-based therapy, which can be standardised much more than in more manual based approach," she said.
There is now NICE guidance on integrated IAPT into secondary and primary care services, she went on, adding that people can either self-refer or be referred by their HCP.
"I think what we be doing more is reaching out to neurological services and vice versa so that they're working together better."
Rona's team is also currently running an MS Society-funded study on a modified version of the Deprexis digital depression intervention. Rona and her team have adapted the programme, which was developed by German company GAIA, to the suit the needs of people with MS.
"We will have that data soon to share with you," she said.
Enabling 'MS-ers' to support each other
Diagnosis, symptom management, and making treatment decisions were the main "trauma points" for people with MS.
That was according to a survey by Shift.ms on the prevalence of post-traumatic stress disorder (PTSD) in the condition.
"It's interesting to see treatment decision is a moment of trauma, and perhaps an area of need for intervention around the management of symptoms associated with PTSD," said Rob Sloan.
Rob went on to speak about how Shift.ms supports thousands of recently diagnosed people around the world, as they make sense of the condition. The website, which is free and independent, complements the traditional types of mental health support that HCPs can provide, he explained.
Highlighting the link between social inclusion and wellbeing, he said that MS, like many chronic conditions, was "incredibly isolating".
"More than half of people report feeling socially isolated as a result of being diagnosed with MS and being left alone during a time of significant changes can test even the most of resilient us.
"We believe that by combating isolation, through offering networking opportunities, is a great way to help MS-ers maintain a healthy mind."
Peer support
On the website, people can access a map of nearby "MS-ers", which can have a positive impact on isolation and loneliness, and access a form of more than 70,000 conversations.
"Just seeing that there is a buzz of conversation between people in a similar situation to you is enough to alleviate a certain amount of isolation around diagnosis," said Rob.
"There are lots of instances of people managing their mental wellbeing by reaching out and telling their story… writing is a powerful way to process what you're going through."
Shift.ms also operates a buddy network which pairs newly diagnosed people with someone who is further along their journey.
MS on film
Shift.ms also produces films that cover all elements of living with MS, including emotions and mental wellbeing.
"We tell the human stories behind MS and connect the science to the real lived experience," said Rob.
"Just seeing someone articulating an issue or a challenge that you yourself are facing on a day-to-day basis is reduces isolation."
They also shed a light on how people can describe hidden symptoms such as anxiety, low mood and emotions, helping people to seek support from friends and family.
PPE for the Mind
PPE for the Mind is a Shift.ms project designed to offer mental health and wellbeing support to people with MS during the CVID-19 pandemic.
Built in collaboration with neuropsychologist Jo Johnson, it consists of nine open access "video casts" based on acceptance and commitment therapy (ACT). Each episode features a mix of theory and practice, as well as conversations and reactions to the session.
Due to urgent need, the first episode was developed and released within three weeks of project inception, but the team have been going back and refining the content based on user feedback.
The series is now, for example, also available as a podcast, and the team have also run live sessions as well as the pre-recorded content.
Adapting to life with MS
Gemma Grant was working 16 hours days in television in London when was diagnosed with MS, in 2010. She soon found that she could not keep up.
"My anxiety levels went through the roof and the more those symptoms got worse the more ill I started to feel. At the start I was determined the MS was not going to change my life, but my depression and anxiety were pushing levels that were just not healthy," she said.
After leaving London for brief stints in Leeds and Manchester, Gemma moved back in with her parents, in Sheffield, where her symptoms worsened.
"I was finding it really hard to drive, getting double vision and it felt like the cars were all coming at my at different rates. That just compounded the general anxiety."
Gemma's GP referred her to IAPT, which she described as "fantastic". She competed a stress course and took part in a trial of a three-week course of CBT for people with long-term conditions, both of which gave her useful coping mechanisms.
"Then, obviously, life got in the way," she said, explaining that a family bereavement sent her depression and anxiety soaring.
Loss of identity
During subsequent CBT therapy, Gemma, who had always been a high achiever, started to understand that loss of identity was driving her anxiety.
"It was all about rebuilding and changing thought processes so I could become who I wanted to be."
Something Gemma has a found very helpful is been her allotment – which came as a surprise even to her.
"I just thought it would be fun, but it's actually the most important thing I have done," she said.
"It is a mixture of all the coping mechanisms I have been taught – something to focus on, a way to let all the anxiety out of mind There's a lot of mindfulness, and it's great to just be outside in the open."
Shift.MS
When she is not on her allotment, Gemma works a lot with Shift.ms. She was part of the team that developed the PPE for the Mind series, and she has been involved in the updates Rob mentioned.
In her professional capacity as a digital learning designer, Gemma explained that there were a number of reasons the series worked: it is analogy driven, it uses real people, and it is accessible, she said, recommending it to others.
Our sponsors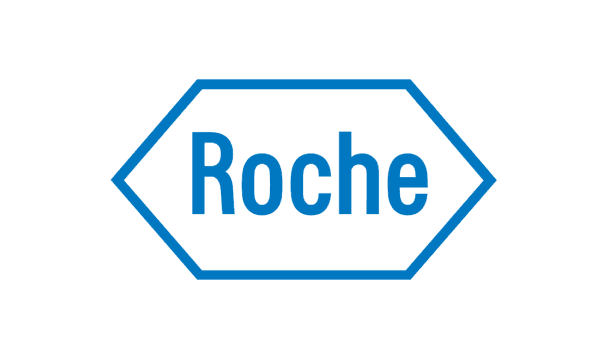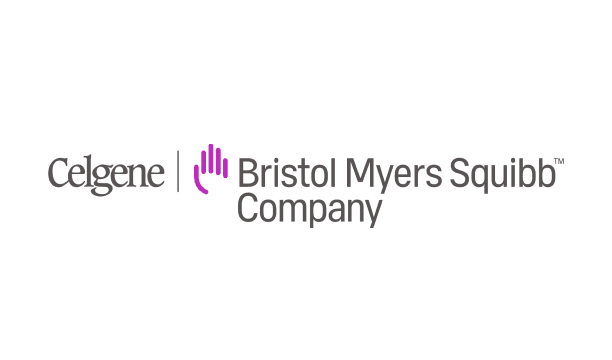 This meeting has been sponsored by Roche Products Limited and Bristol-Myers Squibb Pharmaceuticals Limited. The sponsors have had no control over the educational content of this activity.
Encouraging excellence, developing leaders, inspiring change
MS Academy was established five years ago and in that time has accomplished a huge amount. The six different levels of specialist MS training are dedicated to case-based learning and practical application of cutting edge research. Home to national programme Raising the Bar and the fantastic workstream content it is producing, this is an exciting Academy to belong to.