A personalised approach: optimising self-management, condition management and timely intervention in the Multiple Sclerosis (MS) population
---
By
Michelle Davies, Dorset MS Service Lead & Specialist Practitioner, Poole Hospital NHS Foundation Trust & Sarah Collyer, MS Physiotherapist Specialist, Poole Hospital NHS Foundation Trust
---
Project write up
Whilst many MS Services aim to be equitable, in reality, when the definitions of equity and equality are considered, are they providing equality rather than equity? Equality means each individual/group of people is given the same resources/opportunities whereas, equity recognises that each person has different circumstances and allocates resources/opportunities to reach an equal outcome.
The Dorset MS Service has recognised that, whilst some people with MS (pwMS) have good engagement with the service, others don't engage well. On closer examination, it is felt that this is due to patient activation. It is widely accepted that people who have good activation - the knowledge, skills, and confidence to manage their own health (i.e. self-management), tend to have better health outcomes than those who have a more passive approach.
The service currently offers consultations in a variety of formats, considering impairment and disability levels, but not patient activation. Patient activation needs to be considered in order to better tailor the support, care and intervention to pwMS and improve engagement, through behaviour change.
To be able to personalise care, the service needs to be able to identify disability level and patient activation, which means the service needs to improve how it collects and records this information.
It also needs to identify how the change to service delivery, influences outcome; to do this standardised monitoring and outcome measures need to be introduced. It is recognised that an element of self-monitoring, outcome measurement and reporting could be used to support this.
By working differently to target the service's resources, to consider both patient activation and disability levels, it is unlikely to free-up capacity; it should, however, mean that resources are used more effectively to provide equity rather than equality, leading to better outcomes for all pwMS on the service's caseload.
More MS Academy Service audit Projects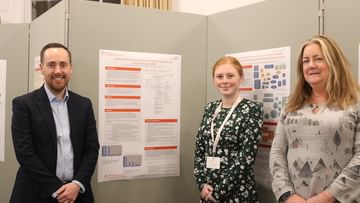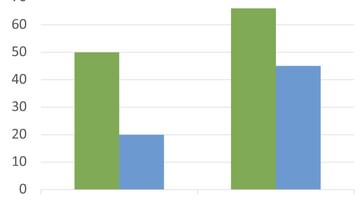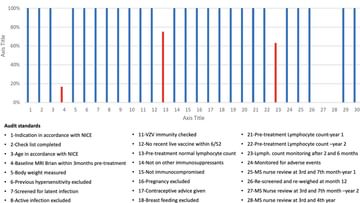 Encouraging excellence, developing leaders, inspiring change
MS Academy was established five years ago and in that time has accomplished a huge amount. The six different levels of specialist MS training are dedicated to case-based learning and practical application of cutting edge research. Home to national programme Raising the Bar and the fantastic workstream content it is producing, this is an exciting Academy to belong to.