An audit on the use of MRI in the monitoring and management of patients with Multiple Sclerosis
---
By
Linford Fernandes, Neurology clinical research fellow, Leeds Teaching Hospitals NHS Trust
---
Write Up
Background – MRI is used frequently in the monitoring and management of patients with MS. There are guidelines on scanning practices but there is no consensus on best practice, leading to variability between MS centres.

Aims – We aimed to compare the contemporary use of MRI in the monitoring and management of people with MS in Leeds Teaching Hospitals Trust to current consensus guidelines by MAGNIMS and the consortium of MS centres.
Methods – We collected data on patients with a diagnosis of MS who attended MS clinics at Leeds after 1st September 2019. Dates of the three most recent MRI scans for each patient were recorded. Information on scan indication, use of contrast and area imaged was collected for the most recent scan. Patients having MRI scans for research purposes were excluded.
Results – Data on 270 cases were collected with a female to male ratio of 211 : 59. The average age was 49 years (S.D 12.5) and average time with since MS diagnosis was 12 years (S.D 8.7). Recent clinical relapse and treatment initiation were the most common indications for requesting an MRI scan at Leeds. The average interval between MRI scans for RRMS patients at Leeds was 32 months (SD. 32.8). 45% (90 / 202) of scans included spinal sequences in addition to the brain. 43% (87 / 201) of ambulant RRMS patients had an MRI scan within 3 years of their last scan. 50% (107 / 215) of cases had gadolinium administered for their most recent scan. 50% (7 / 14) cases who had a scan for PML surveillance had a scan interval of more than 12 months between the two most recent scan. In this audit sample there were no scans that had gadolinium enhancement that didn't also have new T2 lesions, suggesting a redundancy in the use of gadolinium as the sole marker of radiological disease activity. Addition of spine to brain imaging did not significantly affect the subsequent decision of DMT change at the clinical review following the scan. In routine monitoring, the addition of spinal imaging to brain showed no significant difference in disease modifying treatment (DMT) decision at subsequent clinical review.
Conclusions – MRI practices at Leeds do not meet the consensus guidelines recommendation in a significant minority of MS cases and recommendations for the limitation of spinal imaging and use of gadolinium have been communicated with the MS and neuroradiology team, in order to improve the clinical utility of MRI services.
More MS Academy Service audit Projects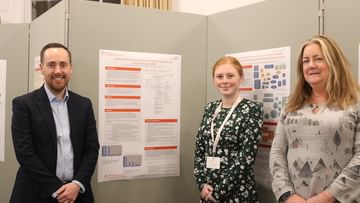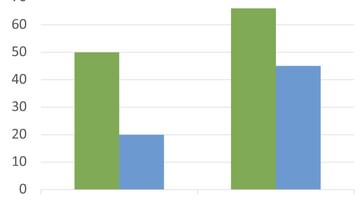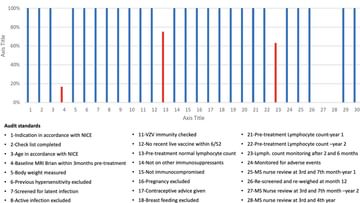 Encouraging excellence, developing leaders, inspiring change
MS Academy was established five years ago and in that time has accomplished a huge amount. The six different levels of specialist MS training are dedicated to case-based learning and practical application of cutting edge research. Home to national programme Raising the Bar and the fantastic workstream content it is producing, this is an exciting Academy to belong to.