Multiple sclerosis and pregnancy
---
By
Dr Lida Zafeiri, Medical Doctor, Uppsala University Hospital, Sweden
---
The aim of this poster is to present the existing bibliographic data on the topic of pregnancy and multiple sclerosis. An effort was made to include data on the preconception period, the arising fertility issues, the bidirectional relationship of MS and pregnancy, the DMT availability and choice (affecting pregnancy planning, as well as the pregnancy and the breastfeeding period), the treatment of relapses during pregnancy and breastfeeding, the choice of mode of labour and obstetric anaesthesia and the breastfeeding. I have been very interested in the issue of MS in pregnancy as I have observed that it is often underestimated in the daily clinical practice and consists a great source of anxiety in women of reproductive age with MS. Women of reproductive age have the highest prevalence of the disease making this topic of great clinical value.
It is of great importance that the issue of multiple sclerosis and pregnancy is discussed already at the time of diagnosis with women of reproductive age and that health care professionals are updated about changes in the reproductive plans of these patients. It is crucial that patients are provided with adequate information to be able to plan their reproductive choices, creating a sense of security.
It is my hope that you will find this poster of value and that it will help you in your daily clinical practice. Reading the existing bibliography has been very beneficial for me, with more in depth understanding of this clinical important issue. It has helped change my daily clinical practice and the way I think when meeting this group of patients. In conclusion, I believe that early information and good planning can really have an important impact on the quality of life of these patients.
Thank you for your time.
Yours sincerely,
Lida Zafeiri.
More MS Academy Pregnancy & Maternity Care Projects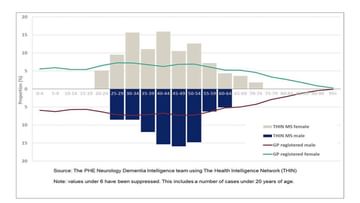 Encouraging excellence, developing leaders, inspiring change
MS Academy was established five years ago and in that time has accomplished a huge amount. The six different levels of specialist MS training are dedicated to case-based learning and practical application of cutting edge research. Home to national programme Raising the Bar and the fantastic workstream content it is producing, this is an exciting Academy to belong to.