The 7 days stroke pharmacy service and centralisation of hyper acute stroke service in Coventry and Warwickshire
---
By
Ting Ting Wong, Specialist Pharmacist in NeuroScience, University Hospitals Coventry and Warwickshire NHS Trust
---
Introduction
What has changed?
Centralisation of all hyper-acute stroke services and TIA services at the UHCW site.
How?
Undergone significant re-design of the stroke pathway in all hospitals within Coventry and Warwickshire
Why this change?
With the long term plan of NHS England1,2,3 and the gradual increase of stroke cases 7 days clinical pharmacy service was set up in July 2021
Why is it important?
Stroke is an emergency condition that timely access to care is vital.
Hyper-acute stroke unit provides expert specialist clinical assessment, rapid imaging, and the ability to deliver thrombolysis and mechanical thrombectomy.
Stroke rehab & information transfer between secondary & primary care is crucial to prevent readmission

Objective
To compare the workload before and after the 7 days stroke pharmacy service.
100% of patient admitted to HASU should be reviewed by pharmacist within 24 hours
Service development
Reduce medication errors by early medication reconciliation and drug review on day 1 of admission
Improve patient flow from admission to discharge
To allow more time to work on quality improvement projects by reducing workload over the weekend
More Neuropharmacy Academy Service development Projects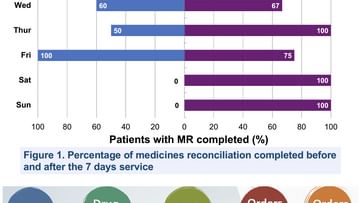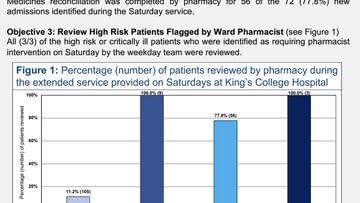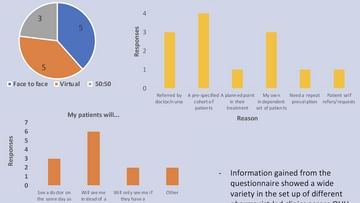 An innovative training programme for pharmacy professionals
Developed in recognition of the essential role that neuro-pharmacists can play in a good neurology team, this Academy exists for pharmacy professionals who want to develop expertise in neurological conditions.