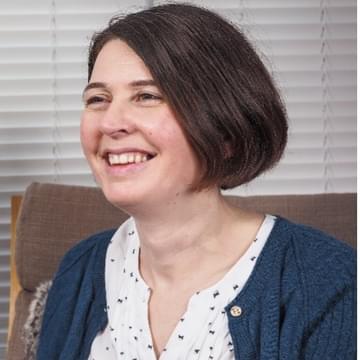 Caroline Bartliff
Speech & language therapist
University Hospitals of Derby & Burton NHS Foundation Trust
Caroline has been a practicing speech and language therapist for 22 years, specialising in Parkinson's and related conditions since 2009. She is part of the Derby Parkinson's multidisciplinary team, with a passion for research and creating a service that is person-centred, effective and based on the latest evidence base. She was a member of the Parkinson's East Midlands Research Committee (PEMRIG) for 6 years. She has a passion for getting research into practice and sharing this knowledge with all key stakeholders. She is the lead therapist on the Parkinson's National Audit; has designed a local clinical guideline for speech therapy and is working towards the creation of a National UK Parkinson's SLT Clinical Guideline. Caroline contributed to the data analysis in the National Independent Inquiry into Patient Outcome and Death (NCEPOD) audit, which produced the 'Hard to Swallow' Report in August 2021. She is also now on the panel supporting the Parkinson's UK 'Get it on Time' improvement programme.
The team supported Parkinson's UK in launching their Therapy Induction Programme in 2022, which was a huge success for influencing the management of Parkinson's at a national level. She helps deliver the annual national training on Parkinson's and Atypical Parkinson's. Winter 2021 saw the launch of the Derby teams 'Parkinson's Disease: A Multidisciplinary Guide to Management' book; a labour of love for the team with again the hope to spread knowledge and best practice far and wide.
Events
Caroline Bartliff is speaking at these forthcoming events...
---