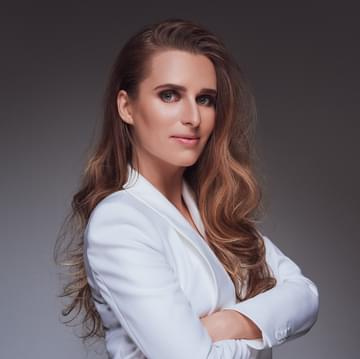 Dr Agne Straukiene
Consultant neurologist
Torbay and South Devon NHS Foundation Trust
Dr Agne Straukiene is committed to a career in Neurology with a special clinical interest in Multiple Sclerosis (MS). In 2013 Dr Straukiene completed Neurology specialist training in Lithuania . After 3 years working under Professor Jeremy Hobart and Professor John Zajicek as a clinical and research fellow in general neurology and MS at Plymouth Hospital NHS Trust, she was appointed as a full time consultant neurologist at Torbay and South Devon NHS Foundation Trust in April 2016. Dr Straukiene became a leading consultant neurologist in Multiple sclerosis. She has pioneered in medical informatics. Dr Straukiene has developed a real time automated alert system which allows monthly graphical representation of clinical reports in multiple sclerosis patients who are on disease modifying treatment at Plymouth Hospital NHS and Torbay and South Devon NHS Foundation​ Trusts. Agne Straukiene co-designed a robust, bespoke web- based MS Infoflex management tool lead by Health care providers for MS patients. Dr Straukiene has co-designed Connect plus App and self -management MS PKB platform for people with MS. She is multiple sclerosis lead for CRN South West Peninsula and principal investigator for various commercial and non commercial clinical trials at Torbay and Southern Devon Healthcare NHS Foundation Trust. Dr Straukiene passionate about taking integrative medicine approach to promote a healthy life style. Agne Straukiene pioneered setting healthy life style MS group clinics and won international MS Brain Health Team award in 2022. Straukiene is a founder and host of #BeewellwithMS podcast.
Agne is lead for the wellness and lifestyle workstream
Dr Agne Straukiene is a contributor to the following academies
Events
Dr Agne Straukiene is speaking at these forthcoming events...
---
---
On Demand Events
Dr Agne Straukiene spoke at these On Demand events...
---
---
---