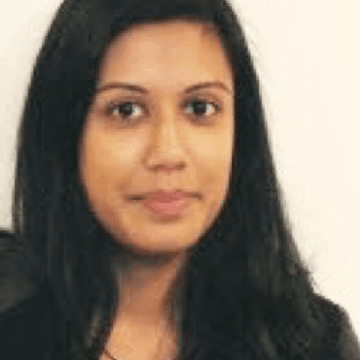 Dr Anisha Doshi
Consultant neurologist & post-doctoral honorary research fellow
Darent Valley Hospital & Queen Square MS Centre, University College London
Anisha Doshi undertook her undergraduate degrees in medicine and neuroscience at University College London. Clinical general medical and neurology training is across central London, Sussex, and Kent. By taking out of programme research experience as part of her higher specialty training in Neurology, Dr Doshi completed a postgraduate PhD programme under the expertise of Professor Jeremy Chataway at the Queen Square Multiple Sclerosis Centre in 2021 looking at cognition and secondary progressive MS using structural and functional MRI techniques. Current clinical and research interests include; MS, clinical trials in secondary progressive MS, cognition in progressive MS, and advanced imaging techniques including resting state functional MRI.
Dr Anisha Doshi is a contributor to the following academies
On Demand Events
Dr Anisha Doshi spoke at these On Demand events...
---