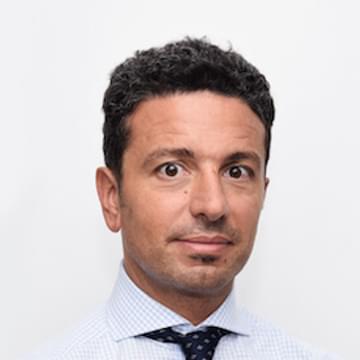 Dr Antonio Scalfari
Consultant Neurologist
Imperial College Healthcare Trust & Northwest London Healthcare Trust
Dr Antonio Scalfari graduated in Medicine at Messina University (Italy) in 1999, where he completed his training in neurology in 2004. Since 2003 he has been living and working in the UK. He was a research fellow at Oxford University from 2003 to 2006. At Imperial College London, he completed in 2011 a PhD in neuro-epidemiology and in 2015 a 2-years postdoc clinical fellowship; he was funded by the Italian MS society and by the UK MS Society
Dr Scalfari currently works as consultant neurologist at the tertiary centre for the management of MS and neuro-inflammatory diseases (Imperial College Healthcare Trust; Charing Cross and St Mary Hospitals) and at the neurology department of Northwest London Healthcare Trust (Central Middlesex and Northwick Park Hospitals).
He is an Honorary Senior Clinical Lecturer at Imperial College London, where he contributes to the teaching activities for medical students. His research interest is on multiple sclerosis epidemiology and prognostic factors. He has authored several scientific articles in highly impact journals and participates regularly as speaker at international conferences and courses on MS. He continues his research activity in collaboration with other international academic institutes.
Dr Antonio Scalfari is a contributor to the following academies
On Demand Events
Dr Antonio Scalfari spoke at these On Demand events...
---