Event
Debate: Patients on low-efficacy DMTs should be allowed to switch to a high-efficacy DMT without having to wait for a relapse or progression.
---
10 Oct 2022

•

12:00 - 13:00
---
Please note that all session and slide content are the views of the Speakers, not the MS Academy. The content of the recording is the speaker's personal opinion at the time of recording. Due to the everchanging situation, advice given at the time of recording is subject to change.
There are a whole range of challenging, even controversial topics around the management of MS at present. Rather than one clear cut answer to these challenges, there are often several perspectives with a variety of evidence in support of each.

So, with that in mind, catch up on our latest debate chaired by Dr David Paling. Dr Sharmilee Gnanapavan will be arguing that patients on low-efficacy DMTs should be allowed to switch to a high-efficacy DMT without having to wait for a relapse or progression, whilst the counter argument will be presented by Dr Antonio Scalfari.

Following this, our chair and speakers will be joined by consultant nurse Noreen Barker and lead neuroscience pharmacist Joela Mathews for a lively and multiperspective conversation on the topic.
Webinar objectives
To discuss from a multidisciplinary perspective whether the person with MS should be able to switch from low efficacy to a high efficacy disease modifying therapy in the absence of progression or relapse activity.
To discuss the likely impact on MS services and if it would result in an increased or decreased in variance of DMT prescribing.
Consider some of the challenges in discussions with patients about treatment with moderate and high efficacy treatments.
Agenda
Chair: Dr David Paling
FOR: Dr Sharmilee Gnanapavan
AGAINST: Dr Antonio Scalfari
Round Table Discussion: Dr David Paling, Dr Sharmilee Gnanapavan, Dr Antonio Scalfari, Noreen Barker & Joela Mathews

Dr Sharmilee Gnanapavan - presentation slides
Dr Antonio Scalfari - presentation slides
Summary

The case for switching
Dr Sharmilee Gnanapavan gave four reasons why patients should be allowed to switch to a high-efficacy DMT without having to wait for progression or relapse – a standpoint which 83% of delegates agreed with at the start of the session.
"First and foremost, early treatment with high-efficacy DMTs has the best outcomes," she said. Yet despite the "mounting evidence" supporting early, aggressive treatment, current practice relies on stepwise escalation that starts at first-line therapies and results in lost time, said Sharmilee.
Current guidelines only recommend high-efficacy DMTs in those with "highly active disease". But Sharmilee said that our understanding of the condition was incomplete, and that the majority of patients would progress.
"We as clinicians have tried to understand disease activity clinically, without any clear biological foundation to back that up," said Sharmilee. "Based on the fact that we don't really understand what smouldering MS is, and that there is no such thing as benign MS, we should be focusing on the evidence and treating early, giving patients the choice of being on highly-active DMT early on."
Sharmilee also pointed out that current disease categorisations are "artificial guidelines" based on pharmaceutical licensing submissions. They create a "great unmet need for patients who deserve to be treated", she said.
"The initial interferon beta trials were paramount in making relapses the fundamental criteria in deciding how we manage MS, and since then we've been wrapped in a loop of only considering relapse activity as a marker of disease," she said, adding that this view took no account of remyelination or smouldering disease activity.
"Some of our patients very quickly land in a clinical paradox in which they may not demonstrate disease activity, and therefore will be ineligible for escalation. However, after experiencing disability progression following a relapse, they will have missed the opportunity to escalate."
Sharmilee went on to say that actively involving patients in treatment choice, and building trust by explaining all the available options, helped improve medication adherence. "If we act according to what we know from the evidence, we are more likely to encourage compliance in our treatment decisions," she said.
The case for sticking
Dr Antonio Scalfari argued that high-efficacy DMTs were not the right choice for all patients.
It is "generally accepted", he said, that higher efficacy also meant potentially more severe side effects, and the decision should be driven by offering drugs that will "have more benefit than risk," he said.
Adding that the treatment goal for lower-efficacy DMTs was "no evidence of disease activity three" (NEDA 3), or no relapses, no disability accumulation, and no MRI activity, he asked: "If we are achieving this treatment goal with low-efficacy treatments, why should we consider any other form of therapy escalation? We are already achieving the desired treatment outcome."
While NEDA 3 was not sustainable for many, he went on, those who did respond to low-efficacy treatments, and maintained their NEDA 3 status, had a significantly reduced risk of disability progression in the long term. This "good prognostic indicator" should be "carefully considered" when contemplating a switch, said Antonio.
Antonio also argued that MS could present with a mild course, and become less inflammatory over time. Pointing to the London Ontario database, he said 35% of patients who has experienced three or more relapses in the first two years after diagnosis had not reached secondary progressive MS within 17 years. They were, he said, "still free of severe disability", with a mean EDSS of three.[1]
He went on to say that there was biological rationale to avoid the use of high-efficacy DMTs in the later stages of MS. These drugs target focal inflammation, he explained, but this type of activity declines with age and disease duration.
"Response to DMTs is strongly age dependent… and age can also affect the probability of experiencing severe side effects from treatment," he said.
Other things to consider include long-term safety and costs. "If we change our escalation criteria, more patients will end up being prescribed highly-active treatments with significant financial and logistical challenges for our services," he said.
Following the discussion, delegates were once again asked to vote on the motion. The poll revealed that 60% were for, and 40% against, patients on low-efficacy DMTs being allowed to switch to a high-efficacy therapy without having to wait for a relapse or progression.

[1] Scalfari, A., Neuhaus, A., Daumer, M., Muraro, P. A., & Ebers, G. C. (2014). Onset of secondary progressive phase and long-term evolution of multiple sclerosis. Journal of Neurology, Neurosurgery & Psychiatry, 85(1), 67-75.
---
Our sponsor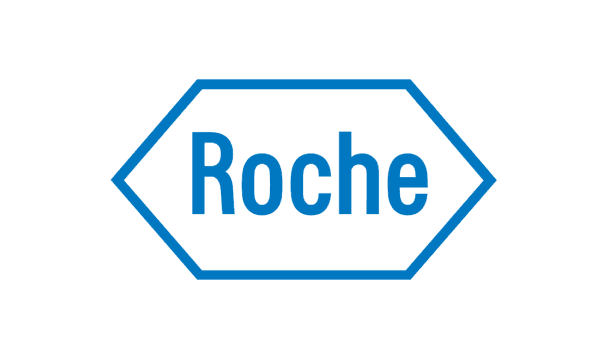 This activity has been supported by sponsorship from Roche Products Limited. The sponsor has had no control over the educational content of this activity.
CPD accreditation
'Patients on low-efficacy DMTs should be allowed to switch to a high-efficacy DMT without having to wait for a relapse or progression.' has been approved by the Federation of the Royal Colleges of Physicians of the United Kingdom for 1 category 1 (external) CPD credit(s). Full conditions of approval are listed in our guidelines.
Encouraging excellence, developing leaders, inspiring change
MS Academy was established five years ago and in that time has accomplished a huge amount. The six different levels of specialist MS training are dedicated to case-based learning and practical application of cutting edge research. Home to national programme Raising the Bar and the fantastic workstream content it is producing, this is an exciting Academy to belong to.