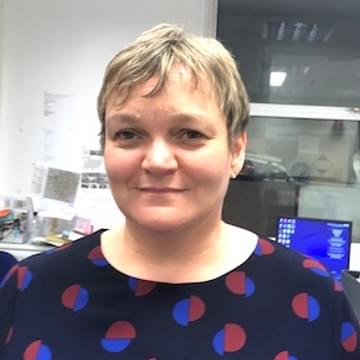 Noreen Barker
MS Consultant Nurse
University College London Hospitals NHS Foundation Trust
Noreen Barker is the MS consultant nurse at the National Hospital for Neurology & Neurosurgery (NHNN), and has been a specialist nurse for over 20 years, initially in continence and urology and since 2008 in MS. Her MS roles have covered both community and acute settings in Hertfordshire and London (NHNN & Royal Free London). She re-joined the MS Nursing Team at NHNN in 2019, and leads its team of MS CNS's.
She's passionate about CNS's working within a wider multidisciplinary team, equity in the provision of care for people with MS, improving self-management in MS, and the development of the MS CNS role.
CMSC 2020 reports:
Articles by Noreen Barker
Noreen Barker is a contributor to the following academies
On Demand Events
Noreen Barker spoke at these On Demand events...
---
---