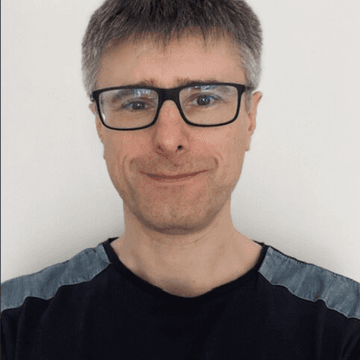 Dr Gregor Russell
Director of research and development
Bradford District Care NHS Foundation Trust
Dr Russell trained at the University of Glasgow, and went on to do core training in Bradford where he carried out research on service provision for assessments of self harm as part of an MMedSc degree at Leeds University. He completed higher specialist training in old age psychiatry in the North West Deanery, before being appointed to a consultant post with Bradford District Care NHS Foundation Trust in 2010. His clinical role includes work with the memory assessment and treatment service, and cover of inpatients on two older peoples mental health wards. He had led service developments on the Trust's Dementia Assessment Unit, including improving access to support from palliative care and elderly medicine. Dr Russell has also worked with the Bradford Older People's Acute Hospital Liaison service since its inception, introducing a measures to improve detection of common mental disorders, and to increase the confidence of community hospital staff in managing these.
He completed an MD in 2015 at the University of Manchester, on the relationship between complex visual hallucinations and cognitive impairment. He is specialty lead for dementia for the Yorkshire and Humber Clinical Research Network, and holds an honorary associate professor post with the University of Leeds. Since 2018 Dr Russell has been the director of research and development for Bradford District Care NHS Foundation Trust. His research interests include co-morbidity of dementia with physical health, and research in memory clinics.
Dr Gregor Russell is a contributor to the following academies
On Demand Events
Dr Gregor Russell spoke at these On Demand events...
---
---