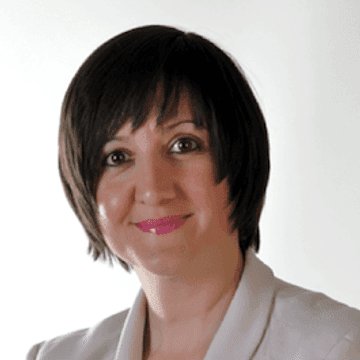 Dr Leonora Fisniku
Consultant Neurologist
Cambridge University Hospitals NHS Foundation Trust
Leonora Fisniku works as a Consultant Neurologist at Brighton and Sussex University Hospitals NHS Trust and is the MS lead for Sussex.
She completed the undergraduate medical training at the University Mother Tereza in Tirana, Albania. Her postgraduate training took her to Scotland, France and England. She completed her neurology training in London working at National Hospital for Neurology and Neurosurgery and Imperial College Healthcare NHS Trust and Kings College Hospital.
She completed her research training at the Institute of Neurology under the supervision of Professor David Miller and was awarded a PhD at the University of London with the title "Magnetic resonance imaging markers of long-term disability in relapse onset MS patients". The aim of this work was to assess the ever challenging role of the MRI as a predictor of disability in MS patients on a unique cohort of patients followed-up prospectively with clinical and MRI data every 5-years from the disease onset with a clinically isolated syndrome, up to 20 years.
Results from this work have led to publications in Brain and Annals of Neurology and presentations at several conferences as well as recognition, awards and grants from the American Academy of Neurology, the European Committee for Treatment for Treatment and Research in Multiple Sclerosis, the Association of British Neurologist and Brain.
The current interest lie on providing a holistic approach to the care of the MS patients, making the MRI a useful tool on management of MS patients and ensuring that the MS treatment is something that every neurologist knows about.
Dr Leonora Fisniku is a contributor to the following academies