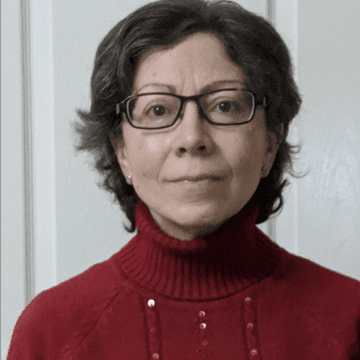 Dr Maria Elena Farrugia
Consultant Neurologist
Faculty, Myasthenia Gravis, Neuromuscular Academy
Maria graduated in Medicine and Surgery from University of Malta in 1995. She then moved to the UK in 1997 where she first undertook training in postgraduate medicine, then specialist training in Neurology in Aberdeen Royal Infirmary, Aberdeen, Ninewells Hospital, Dundee and at the Institute of Neurological Sciences in Glasgow. Maria trained in neuromuscular disorders at the Muscle & Nerve centre in Oxford (from 2002 -2004) under the supervision of the late Professor John Newsom-Davis, and Professor Angela Vincent and Dr David Hilton Jones. Maria graduated in DPhil (University of Oxford) in 2005. The research work undertaken during the DPhil was based on the clinical (including neurophysiological and radiological) features of MuSK antibody positive myasthenia gravis and laboratory-based characteristics of MuSK antibody positive serum.
Maria took up a Consultant Neurologist post at the Queen Elizabeth University Hospital Glasgow in 2007. She set up the myasthenia gravis service for the West of Scotland in 2007 and have been a lead clinician for myasthenia gravis since 2007 and for adult muscle disorders since 2015.
Maria's research interests include:
Various aspects of myasthenia including tools to measure disease burden and fatigue;
Myotonic dystrophy;
Muscle imaging in neuromuscular disorders;
Mitochondrial disorders.
Spinal Muscular atrophy.