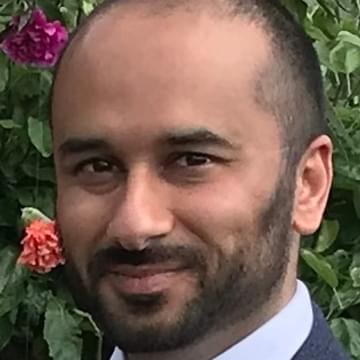 Dr Niraj Mistry
Consultant Neurologist
University Hospitals Birmingham NHS Foundation Trust
Dr Niraj Mistry is a consultant neurologist at University Hospitals Birmingham NHS Foundation Trust, and at Royal Wolverhampton Hospitals NHS Trust.
He completed his pre-clinical medical training at the University of Cambridge, his clinical training at Addenbrooke's Hospital in Cambridge, his basic neurosciences training in Oxford, and his higher specialist neurology training in Nottingham.
Dr Mistry earned a Research MD from the University of Cambridge for investigations in MS performed at the Sir Peter Mansfield Imaging Centre. His research focused on the use of Ultra-High-Field MRI, to improve how MS is diagnosed and to advance understanding of how MS causes disability. During this time, he was also intensely involved in more than a dozen clinical trials investigating the efficacy of new treatments for MS patients.
Dr Niraj Mistry is a contributor to the following academies
On Demand Events
Dr Niraj Mistry spoke at these On Demand events...
---