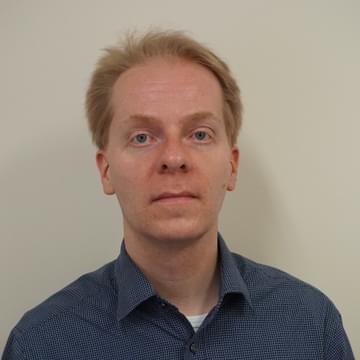 Dr Norman Kock
Consultant Neurologist
East and North Herts NHS Trust
Dr Kock qualified from the University of Luebeck, medical school, Germany in 2001. He went on to train at the University Hospital Schleswig-Holstein and AMEOS Clinic Neustadt.
He has held two research posts at Harvard Medical School/MGH (2003 – 2004) and Ottawa University Hospital, Canada (2009).
Dr Kock has been a locum consultant neurologist at Ealing Hospital and Charing Cross Hospital (2009), a consultant neurologist at Brighton and Sussex University Hospitals (2010 – 2016) and consultant neurologist at the Lister in Stevenage since 2016. He is also a senior clinical tutor for the University of Cambridge.
His professional interests include movement disorders (particularly Parkinson's disease) and dystonia, clinical research studies for Parkinson's disease, and teaching at both undergraduate and postgraduate levels.
On Demand Events
Dr Norman Kock spoke at these On Demand events...
---