Event
Management of Postural Hypotension in Parkinson's
---
27 Sep 2021

•

16:45 - 18:15
---
Please note that all session and slide content are the views of the Speakers, not the Parkinson's Academy. The content of the recording is the speaker's personal opinion at the time of recording. Due to the ever changing situation, advice given at the time of recording is subject to change.
Join Tracey Smith and Norman Kock to discuss the management of Postural Hypotension in Parkinson's. Discussion will include the causes, the observation and treatment of this drop in Blood Pressure.
Attendees will learn about both the pharmacological and practical management of Postural Hypotension in Parkinson's
Attendees will learn about good practice in the assessment of Postural Hypotension including lying and standing blood pressure recording and bone density management
Experts will share the interventions to use to ensure that patients hospital stay is reduced
CPD accreditation
This webinar has been approved by the Federation of the Royal Colleges of Physicians of the United Kingdom for 1 category 1 (external) CPD credit(s). Please note that CPD approval does not include satellite symposia sessions. To claim the credit please email events@neurologyacademy.org.
Summary
Kyowa Kirin Limited kindly sponsored the webinar on the 'Management of postural hypotension in Parkinson's', which was hosted by Daiga Heisters, and featured presentations from Parkinson's Nurse Specialist, Tracey Smith, and Consultant Neurologist, Dr Norman Kock, from the East and North Herts NHS Trust.
Norman began the session with an overview of orthostatic or postural hypotension ‒ the two are synonymous.
Orthostatic hypotension is defined as a fall in systolic blood pressure of at least 20 mmHg, and/or a fall in diastolic blood pressure of at least 10 mmHg within 3 minutes of standing. When orthostatic hypotension has an underlying neurogenic cause (e.g. peripheral neuropathy) it is associated with a blunted increase in heart rate, typically less than 15 bpm - so it's important to measure the heart rate.
Symptoms are of key importance, said Norman. These are varied and sometimes missed. The most important are syncope (fainting) and pre-syncope symptoms; muscular hypoperfusion around the spine and sometimes around the heart, causing angina; there may also be breathing difficulties and reduced urinary output. Symptoms are present only on standing and disappear quickly lying down.
Orthostatic hypertension becomes increasingly common with age, affecting up to 20% of people over 65 years and 50% of people with Parkinson's Disease. However, it's not usually seen early in the course of the disease.
Norman spoke about the importance of measuring orthostatic hypotension correctly, using the following slide ‒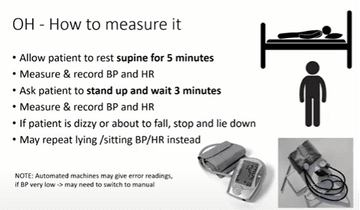 ‒ and went on to describe a common scenario, of a patient who passed out on standing. We first need to differentiate orthostatic hypotension from simple or vasovagal fainting, he said, then determine whether the cause is neurogenic or non-neurogenic. A simple bedside test is sufficient for this.

Patients with neurogenic orthostatic hypotension characteristically have no compensatory increase in heart rate ‒ which is usually obvious without having to do the calculation.
Among the causes of orthostatic hypotension, not drinking enough water is the most common. Gravity is also an important contributor, which is why 83 per cent of astronauts returning from long space flights are affected, along with patients taking extended bed rest.
Treatment requires a four-step approach, starting with a review of the symptoms and conditions known to worsen the condition. Diuretics and alpha-blockers often cause problems, so it's a question of identifying, with the help of cardiology colleagues, which medications can be safely stopped.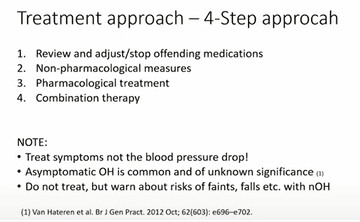 Tracy began by describing the range of non-pharmacological treatment approaches to orthostatic hypotension, including lifestyle modifications. Patient education needs to begin at the time of diagnosis and be personalised to the patient's symptoms. Support stockings need to be measured and prescribed to ensure they have the appropriate effect. Adequate hydration is absolutely key, and that exercise is vital in maintaining wellbeing.
Things can potentially go badly wrong when patients are admitted to hospital. They may well be assessed as at risk of falls and kept in bed. In an off state, they won't drink enough, they often don't have enough nutrition, and they may be left nil by mouth for too long ‒ all contributing to postural hypotension. Delirium secondary to infection is a huge contributory factor to deterioration, though is important to distinguish from cognitive impairment related to disease progression and advanced dementia.
In 2018, a campaign to improve inpatient outcomes by increasing patients' activity in hospital, 'PJ paralysis', was trialled across nine NHS Trusts, with great success. The Chief Nursing Officer built it into a national rolling programme, and it continues to be promoted to improve patient outcomes. Frailty teams, safeguarding teams, and admiral nurses have also contributed to reducing hospital admissions and stays.
Profiling beds also have considerable benefits in improving staff safety, reducing nursing time, and maintaining patient health and wellbeing ‒ as illustrated in the following figure. This shows the two positions most commonly used for patients admitted with Parkinson's disease. However, it is essential that nursing staff make use of a wide range of positions to help ensure that these patients do not deteriorate.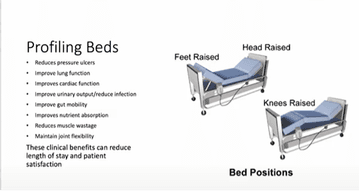 Norman then spoke about medications for orthostatic hypotension ‒ largely midodrine and fludrocortisone in the UK. Norman usually starts with a low dose of midodrine and titrates slowly upwards. Fludrocortisone is off-label for orthostatic hypotension, but, as with midodrine, there is NICE guidance. Pyridostigmine and droxidopa may also be valuable for some patients. As regards reducing the risk of supine hypertension with antihypotensive drugs, he said, the main precautions are to avoid taking antihypertensives and also lying down during the day. Norman added that the risks of supine hypertension are not as severe as was once thought. He summarised the treatment of orthostatic hypotension in the following slide:
Orthostatic Hypotension is a common problem not just in Parkinson's
Screen for it - Need to think about it to detect it!
Treat symptoms - not blood pressure - but need to discuss risks
Use 4-step approach in treatment
Need to warn and look out for supine hypertension
Patient education and self management
GRAVITY is both friend and enemy
Norman and Tracy then responded to questions from delegates in the audience on whether levodopa should initially be precluded in someone who has symptomatic orthostatic hypotension, whether there is a link between postural hypotension and high urine output overnight, and whether using a nitroglycerin patch for supine hypertension is simply a question of putting it on at bedtime and removing it on getting up (yes!).
Additional information
Our sponsor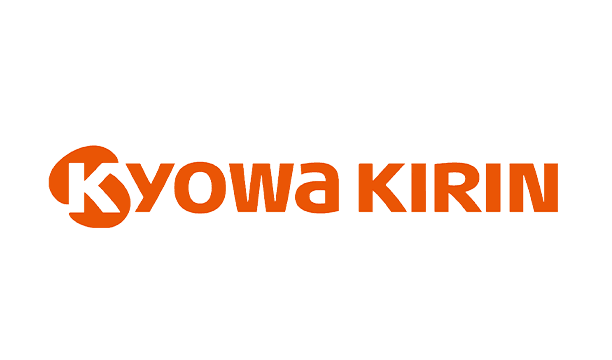 This activity has been supported by sponsorship from Kyowa Kirin Limited. The sponsor has had no control over the educational content of this activity.
'The things you can't get from the books'
Parkinson's Academy, our original and longest running Academy, houses 20 years of inspirational projects, resources, and evidence for improving outcomes for people with Parkinson's. Led by co-founder and educational director Dr Peter Fletcher, the Academy has a truly collegiate feel and prides itself on delivering 'the things you can't get from books' - a practical learning model which inspires all Neurology Academy courses.