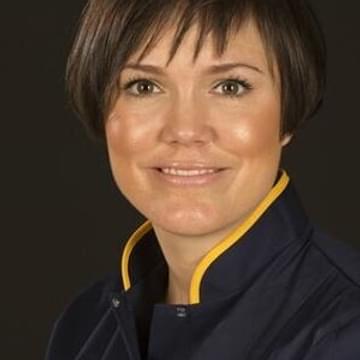 Lucy Lyons
Advanced Nurse Practioner
The National Hospital for Neurology and Neurosurgery (NHNN)
Lucy Lyons is an Advanced Nurse Practitioner at The National Hospital for Neurology and Neurosurgery (NHNN), working within a busy Multidisciplinary Multiple Sclerosis (MS) team. She originally studied at University of Southampton where she received a Bachelor of Nursing in 2004. In 2018 Lucy completed her Master of Science in Advanced Nursing Practice graduating from City University of London.
Lucy oversees patients with MS in an in-patient and out-patient setting across the disease trajectory. She is privileged to work alongside many experts at NHNN who are at the forefront of research and making a difference to patients living with a long-term condition. She is currently enjoying the challenge of expanding the specialist role and developing new clinical pathways.
She is passionate about nursing and always strives to deliver top quality nursing care with patients and their families at the forefront of everything she does.

On Demand Events
Lucy Lyons spoke at these On Demand events...
---