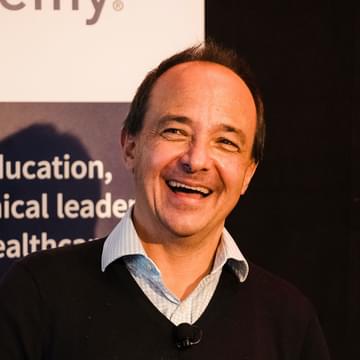 Prof Richard Nicholas
Consultant Neurologist
Imperial Healthcare NHS Trust
Professor Richard Nicholas is a consultant neurologist working in Imperial Healthcare NHS Trust where he is part of a Multiple Sclerosis (MS) specialist centre with over 3500 people with (pw)MS. He works in clinical trials in MS that have included: experimental therapies such as autologous haemopoetic stem transplant (AHSCT) group & mesenchymal stem cells, repurposed treatments for MS, machine learning and advanced imaging techniques at Imperial College and the Institute of Ophthalmology, Univeristy College London. He is co-director of the United Kingdom (UK) Parkinson's and MS Tissue Bank and is also the clinical lead of the UK MS register based at Swansea University, an online portal where >20,000 pwMS have completed patient-reported outcomes that integrate with their NHS profile.
Prof Richard Nicholas is a contributor to the following academies
On Demand Events
Prof Richard Nicholas spoke at these On Demand events...
---