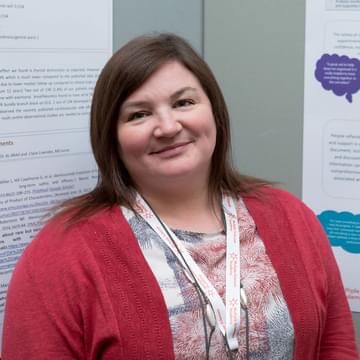 Rachel Morrison
MS specialist nurse
NHS Western Isles
Rachel Morrison is the MS specialist nurse who established and developed the MS Nursing service for the Western Isles in Scotland. She has 30 years of nursing experience 7 of which have been as an MS specialist nurse. Prior to taking up the role of MS specialist, she worked as a GP practice nurse as well as community nurse and Marie Curie nurse in palliative care. In 2017 she was awarded a Judges Special Award at the national QuDoS MS Awards. The award highlights innovation and excellence in MS care management and service delivery, recognising the valuable contribution of individuals and teams in improving the quality of life and experience of care for those with MS. Rachel has collaborated with the NHS Western Isles TEC team to develop digital services for local MS patients, including a video conferencing facility which enables MS patients unable to leave their own homes to link into the MS Service.
Rachel Morrison is a contributor to the following academies
On Demand Events
Rachel Morrison spoke at these On Demand events...
---
---