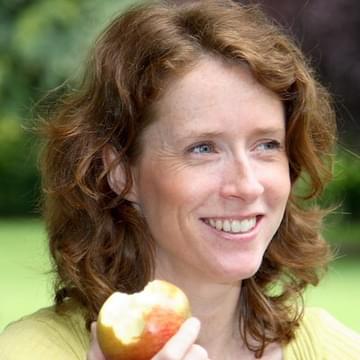 Richelle Flanagan
Registered Dietitian and Nutritionist
NutritionWise, Ireland
Richelle is a CORU state registered dietitian who has been practicing Dietitian for 18 years. She was president and CEO of the of the Irish Nutrition and Dietetic Institute (INDI), the professional body for Dietitians in Ireland. She noticed her own Parkinson's Disease (PD) symptoms when she was 3 months pregnant with the daughter. She hid her diagnosis for 2 years for fear of the stigma both socially and career wise. After attending the World Parkinson Congress in 2019 she was inspired by other people with Young Onset PD to speak out to drive change in treatment, care, and research for people with PD. She has since become an ambassador for the World Parkinson Congress in Barcelona, 2023 and a committee member of the Dublin branch of the Parkinson's Association of Ireland. She is particularly passionate about the unmet needs of women with PD. She recently co -authored a paper on the unmet needs of women with PD https://movementdisorders.onlinelibrary.wiley.com/doi/10.1002/mds.28921.
She is a co-founder of the Women's Parkinson's Project www.womensparkinsonsproject.com and co-founder of a start-up, My Moves Matter www.mymovesmatter.com, a digital health app to the meet the specific needs of women living with PD.
Richelle Flanagan is a contributor to the following academies
On Demand Events
Richelle Flanagan spoke at these On Demand events...
---
---
---