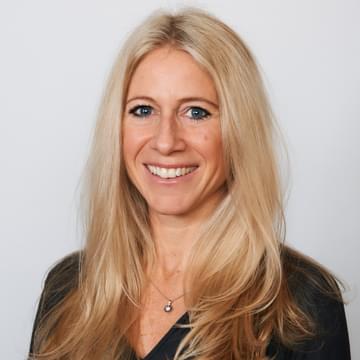 Samantha Josephs
Nutritional therapist
Sam is an experienced nutritional therapist working to improve the health and wellbeing of clients with all manner of health concerns, and with a particular interest in brain health and MS. She has been living with the condition since her husband's diagnosis in 2002.
Sam works in her North London clinic seeing clients on a 1-2-1 basis using an evidence-based, 'test don't guess' approach for a personalised lifestyle medicine approach to wellness. She has previously worked as a pastoral and clinical tutor for BCNH (UK College of Nutrition and Health) and being passionate about education she is a regular guest lecturer at both BCNH and the Institute of Optimum Nutrition, training upcoming nutritional therapy students in a variety of conditions, including MS.
Sam has had a variety of interesting projects ranging from workshops for peri-menopausal women to working in schools and colleges creating workshops for students around the value of healthy eating practises, as well as direct involvement with school catering companies to provide nutritionally beneficial school lunches.
Recently Sam worked together with the MS Academy team as lead nutritional expert on their project for Healthy Living Services for people with MS. She has also presented to many MS support groups, was an expert panelist at the MSLife Expo in 2016 and works as a facilitator for the charity Overcoming Multiple Sclerosis.
In this role Sam has worked internationally and presented at conferences, hosted webinars, workshops and facilitated residential retreats supporting people with MS and educating the MS community on the value of diet and lifestyle factors for living well with MS. Sam is committed to bringing a clear and achievable program of support to enhance overall brain health for people with MS.
Sam is a member of the British Association for Nutrition and Lifestyle Medicine (BANT), registered with the Complementary & Healthcare Council (CNHC) - the Accredited Register by the Professional Standards Authority for Health and Social Care & accountable to Parliament - and a member of the Plant-Based Healthcare Professionals (PBHP).
Events
Samantha Josephs is speaking at these forthcoming events...
---