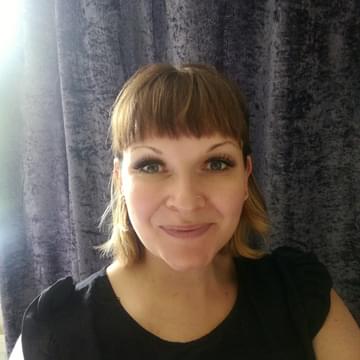 Zoey Steele
Expert patient speaker
I am currently working mainly from home as a Personal Assistant to to the director of Mission and Ministry in St Albans diocese.
I am a mother of two gorgeous teenage boys and wife to a fabulous husband who is Chaplain to the Bishop of Sheffield.
I have relapsing-remitting multiple sclerosis diagnosed in 2005 and hypothyroidism as a result of taking Lemtrada in 2016-2017 and 2018 although my mum and my grandma both have hypothyroidism. I also have mechanical Enthesitis and Fibromyalgia which were both diagnosed this year. I had scoliosis corrected in 1996 which was my GCSE year (!!!) and it has gone from a 68 degree curve to a 25 degree curve. I take levothyroxine and the odd painkiller. Apart from all that I am completely normal! I have huge admiration for the NHS and I am happy to do anything that is helpful.
Events
Zoey Steele is speaking at these forthcoming events...
---
On Demand Events
Zoey Steele spoke at these On Demand events...
---