Busy in the background – here's what's coming up from Dementia Academy
News
---
---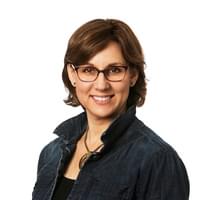 Associate Professor of Geriatric Psychiatry, Trinity College Dublin & Faculty, GBHI
Whilst Dementia Academy has appeared reasonably quiet and calm of late, there has been a great deal of activity taking place in the background.

Our first International Dementia MasterClass is due to begin on 1st August. The course will be held virtually for clinicians in Bangladesh in partnership with the Global Brain Institute, and Alzheimer's Society of Bangladesh, and thanks to an educational grant from ESTHER Ireland, is available free of charge to delegates. With a packed programme and course content provided by expert speakers from across the globe, applications are being accepted now.

The new Lewy Body Academy has just been created to try to 'close the gap in care' and with it launches the Lewy Body MasterClass this Autumn with over 130 people having registered their interest.

We also held a webinar on the treatment and management of Parkinson's disease dementia and dementia with Lewy bodies last month, to begin to look at the distinct differences in support, management and both lifestyle and pharmacological treatments needed for both forms of dementia. Dr Tim Rittman and Alison Wilkinson, dementia nurse consultant, presented a speedy but incredibly thorough overview to both dementias and their management - yet the plethora of questions submitted showed that we had barely scratched the surface for the 183 live attendees. The session is on demand now.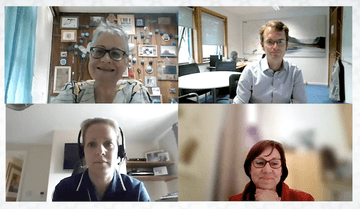 Webinar: Treatment and Management of Parkinson's Disease Dementia / Lewy Body Dementia
Our first fully virtual course in mild cognitive impairment (MCI) is also coming to a close, and we're excited to evaluate delegate's experience and learn how we can provide further education around brain health promotion and support for people with MCI in the future.

Brand new international guidance for hearing and vision care in people with dementia came out last month, and I would urge you to take a look and consider how you can incorporate the recommendations into your own practice. We know that hearing, loneliness and social isolation are all risk factors for dementia and ensuring people can communicate and interact as well as possible in social situations is essential.

Related articles
Promoting prevention, supporting management
Led by proactive clinicians determined to see improvement in the way we prevent, diagnose and manage dementias, Dementia Academy supports healthcare professionals with the latest tools, resources and courses to do just that.