Increasing evidence links COVID-19 and neurological conditions
Knowledge
---
---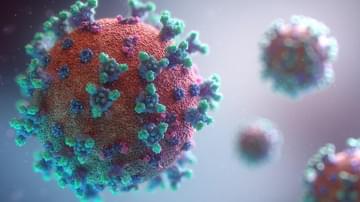 A UK study has added to the increasing data linking COVID-19 and the overall pandemic with conditions like depression and dementia, after assessing the data of 230,000 United States citizens.

Chief amongst their findings was that one in three people who recovered from COVID-19 received a subsequent neurological or psychiatric diagnosis within six months of infection.

This study, led by Maxime Tanquet and published in the Lancet Psychiatry in February, is the largest study to date examining bi-directional associations between COVID-19 and neurological and psychiatric conditions.

The links between COVID-19 and neurological symptoms have become increasingly clear, from the delirium and loss of smell noted amongst COVID-19 symptoms, to the many neurological elements experienced by those with long-COVID.

The coronavirus pandemic itself, irrespective of direct infection, has been linked to an increase in the population's overall experience of psychiatric conditions and mental health problems, whilst neurological difficulties are also associated with those recovering from an episode in intensive care, regardless of the cause.

This study, showing association rather than causality, adds to the growing dataset around the inter-relationship between COVID-19, the pandemic as a whole, and the increasing number of people experiencing neurological symptoms or conditions in our global society.

Study reference:
Taquet M, Luciano S, Geddes JR, Harrison PJ. Bidirectional associations between COVID-19 and psychiatric disorder: retrospective cohort studies of 62 354 COVID-19 cases in the USA. Lancet Psychiatry. 2021 Feb;8(2):130-140. doi: 10.1016/S2215-0366(20)30462-4. Epub 2020 Nov 9. Erratum in: Lancet Psychiatry. 2021 Jan;8(1):e1. PMID: 33181098; PMCID: PMC7820108.