Paediatric MS and NMO – EAN 2020
Event reports
---
---
Rachel Dorsey-Campbell, Senior Lead Pharmacist - Neurosciences, Imperial College Healthcare NHS Trust, and Dr Wallace Brownlee, MS Specialist Neurologist, National Hospital for Neurology, discussed some of their highlights from the EAN conference regarding Neuromyelitis Optica (NMO) and Paediatric MS.
Neuromyelitis Optica (NMO) and recent advances (0.32)
Rachel noted a poster looking at the safety data for satralizumab. It was very positive that there were no stand-out side effects; headache appears to be the most common adverse side effect.
Satralizumab is a monthly subcutaneous injection.
Tocilizumab, a similar IL-6 inhibitor drug used in rheumatoid arthritis has been associated with a risk of infection at the injection site, so it is very reassuring to see that satralizumab has not had the same challenge.
Wallace noted that there are three new products expected to be licensed for NMO in the next year or so.
Phase III SAkuraSky Study: satralizumab safety data

– Pooled analyses from the phase III trial programme
–Sakura Sky = Satralizumab vs placebo +/- stable immunosuppression
–Sakura Star = Satralizumab monotherapy vs placebo

– Up to 5.5 years of follow-up for Satralizumab treated patients in the DB and OLE
– Increased rate of headache in Satralizumab treated patients
– Rates of infections and serious infections were similar in Satralizumab and placebo treated patients; rates of infection remained similar in the OLE suggesting no increase in the risk of infections over time

Takashi Yamamura T, Kleiter I, Fujihara K, Palace J, Greenberg B, Zakrzewska-Pniewska B, Patt F, Tsai CP, Saiz A,Yamazaki H,et al:'Trial of Satralizumab in Neuromyelitis Optica Spectrum Disorder', November 28, 2019, N Engl J Med 2019; 381:2114-2124; DOI: 10.1056/NEJMoa1901747
Wallace detailed the findings from the PREVENT study looking at eculizumab versus placebo (3.19).
Wallace noted that many people with NMO need to remain on steroids to reduce their risk of relapse, and one of the benefits of this study may be the opportunity to take patients off steroids.
No relapses were recorded in the patient group on eculizumab whereas there was a 54% relapse rate in the placebo group.
95% of the eculizumab-treated patients had stable or improved disability at the end of the trial versus 60% of the placebo group.
Rachel noted that this is all incredibly positive for NMO patients who currently have an unmet need in terms of treatment.
Eculizumab in Aquaporin-4–Positive Neuromyelitis Optica Spectrum Disorder: eculizumab monotherapy

– Subgroup analyses from the PREVENT Study – a phase III trial of Eculizumab a C5 inhibitor in AQP4+ NMOSD

– Patients randomised to Eculizuamb or placebo +/- stable immunosuppressive therapy with steroids and conventional steroid-sparing agents

– Presented efficacy data for Eculizumab monotherapy vs placebo
– Relapse rates 0% vs 54%
– Stable or improved disability in 95% vs 62%

– Impressive efficacy of Eculizumab monotherapy suggested that background immunosuppression with steroids or steroid-sparing agents may be discontinued?

Pittock SJ,Berthele A, Fujihara K, Kim HJ, Levy M, Palace J, Nakashima I, Terzi M,Totolyan N, Viswanathan S, Wang KC, Pace A,;'Eculizumab in Aquaporin-4–Positive Neuromyelitis Optica Spectrum Disorder'; August 15, 2019; N Engl J Med 2019; 381:614-625; DOI: 10.1056/NEJMoa1900866
Paediatric MS (5.58)
Rachel noted that paediatric patients show a higher clinical outcome and MRI activity in comparison to adult patients but it is little known how these features influence long-term outcome. She shared two trials that have begun to shed light on this area, examining predictors on long-term disease course in paediatric MS.
One study spanned 10 years across 135 patients
It found that early predictors of long-term worse disease outcome were baseline spinal cord lesions, brain stem lesions and optic nerve involvement.
Wallace felt that the biggest headline in paediatric MS this year was the results of the phase 3 TeriKIDS trial in children over the age of 12. In the past few years the first completed phase 3 trial in the PARADIGM study was released looking at fingolimod versus beta interferon; this is the second phase three study into paediatric MS.
The TeriKIDS trial examined teriflunomide versus a placebo.
Wallace shared his thoughts on the ethical concerns of this trial, as most paediatric MS is highly active, with his personal experience being that three relapses per year and multiple enhanced lesions is not uncommon.

However, because of this the placebo group had an 'out claus' with relapse or high levels of radiological disease activity, they were able to switch to open-label teriflunomide.

The trial was negative on its primary outcome mainly due to people switching from placebo to terifluidiminde.
Reduction in relapse was around 34%, similar trial results to those in adult MS.
Adverse events were similar to adults but the rate of treatment persistence was high with 95% patients continuing with it, suggesting the adverse reactions were tolerable in most patients.
Wallace felt that, despite not achieving its primary outcome, it provides useful information on treatment for paediatric MS and presents and puts teriflunomide as a viable alternative treatment for paediatric patients with a lower disease activity, or for those who do not do well on fingolimod.
TeriKIDS Study: latest results

– Area of unmet need with only one approved therapy for pediatric MS

– Teriflunomide efficacy and safety in paediatric-onset relapsing MS

– Double-blind RCT of Teriflunomide vs placebo (2:1 ratio) in children aged 10-17 with a diagnosis of MS

– Patients with a relapse or high levels of MRI activity in the double-blinded phase of the study were able to switch to open-label Teriflunomide

– Primary endpoint was time to first relapse
– Teriflunomide reduced the risk of relapse by 34% and nearly doubled the time to first relapse (39 weeks vs 75 weeks)
– Not statistically significant, negative on the primary endpoint
– >25% patients in the placebo group had high levels of MRI activity and switched over to open-label Teriflunomide reducing the power of the study
– 75% reduction in new Gd+ lesions,
– Higher risks of infections, hair thinning, abdominal pain and paraesthesia in the Teriflunomide treated patients; 5.5% patients discontinued Teriflunomide due to SAEs

Previous phase 3 trial results: Chitnis T, Tardieu M, Banwell B, Gücüyener K, Deiva K, Skripchenko N, Anlar B,Robinson M, Deng R, Dupin M, Truffinet P, Jurgensen S, Chavin J, Kappos L,;'Evaluation of Teriflunomide in Children and Adolescents With Relapsing MS: TERIKIDS Phase 3 Study Design, Enrollment Update, and Baseline Data (P4.354)';Neurology Apr 2018, 90 (15 Supplement) P4.354;
Rachel and Wallace discussed general treatment of paediatric MS, noting the positivity of being able to treat post-pubescent paediatric patients on the same drugs as are approved for adults, within the NHS England algorithm guidance.
However, Wallace highlighted that prepubescent children with highly active MS is an important group to address, particularly with their brain development at that time, and that these new trials are encouraging.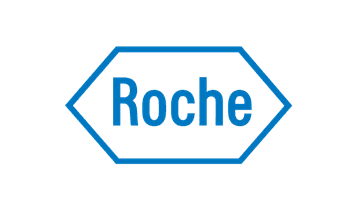 This activity has been sponsored by Roche Products Limited. Roche Products Limited has had no control over the educational content of this activity.
Related articles
Encouraging excellence, developing leaders, inspiring change
MS Academy was established five years ago and in that time has accomplished a huge amount. The six different levels of specialist MS training are dedicated to case-based learning and practical application of cutting edge research. Home to national programme Raising the Bar and the fantastic workstream content it is producing, this is an exciting Academy to belong to.