Parkinson's Academy alumni provide Italy with unique way to remotely manage patients during the Covid-19 crisis
News
---
---
The healthcare challenges under the COVID-19 pandemic are broad, from the direct impact of those ill from the virus, to the difficulties in maintaining patient support and providing frontline care to people requiring regular input into their care.
People with Parkinson's are amongst the population of patients who are predominantly older, are considered vulnerable and have to remain at home in isolation. They are no longer able to receive advice, support and monitoring in the way that they are used to.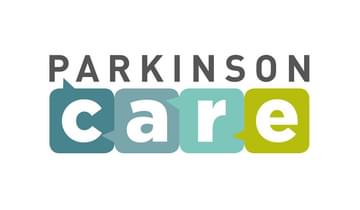 However, maintaining links with patients is key, and in Italy, a unique Parkinson's telephone triage system will be providing exactly that. From 12th June, 'ParkinsonCare', a brand new telehealth solution, will be offered free of charge throughout Italy to give a complete and coordinated response to people with Parkinson's.
Numerous partners including Parkinson's Academy have supported this initiative, forming the first virtual network of collaborative medicine for Parkinson's disease in Europe.
The service assigns a specialised nurse to each patient to assist them in recognising and managing their symptoms. It also coordinates video-consulting sessions with the neurologists of the Carlo Besta Neurological Institute in Milan as well as with physical, speech, and occupational therapists, neuropsychologists and neurologists of the Fresco Parkinson Institute, as well as other professionals.
Parkinson's Academy are proud to have supported the development of ParkinsonCare via the creation of the clinical advice modules which Faculty members Sue Thomas, Louise Ebenezer and Jane Price established.
The clinical modules highlighted common issues people with Parkinson's reported (based on research and the authors' UK experiences) and encompassed management of a range of issues that are communicated by phone. These include problems such as anxiety and depression, drooling, eating and drinking, falls, freezing, urinary infections and bladder management, sleep disorders and caregiver stress.
The results from the pilot of ParkinsonCare were presented in a poster, 'Developing an innovative telephone support line for people with Parkinson's Disease'*, at the International Parkinson's and Movement Disorders Society Conference in Nice last year and highlighted just how valuable this type of remote support can be.
---
*Francesca Mancini, Tania Carta, Sue Thomas, Francesca Bona, Elvira Buijs, Patrick Nee, Bastiaan Bloem: 'Developing an innovative telephone support line for people with Parkinson's Disease', Movement Disorders Conference NICE France 25 September 2019 Poster 2115
Related articles
'The things you can't get from the books'
Parkinson's Academy, our original and longest running Academy, houses 20 years of inspirational projects, resources, and evidence for improving outcomes for people with Parkinson's. Led by co-founder and educational director Dr Peter Fletcher, the Academy has a truly collegiate feel and prides itself on delivering 'the things you can't get from books' - a practical learning model which inspires all Neurology Academy courses.