Progressive MS & Starting and switching DMTs – part 2 | EAN 2020
Event reports
---
---
Dr David Paling, Consultant Neurologist, Sheffield Teaching Hospitals NHS Foundation Trust and Prof Gavin Giovannoni, Professor of Neurology, Barts and The London School of Medicine and Dentistry & Academic Director, MS Academy discussed a range of studies and thoughts on information presented at the EAN Congress, ranging across progressive MS and disease-modifying therapies.
Progressive MS
Could plasma neurofilament light (NfL) be an effective marker for treatment for people with progressive MS? (1.13)
Gavin noted that the most interesting research he saw presented on this was by Amit Bar-Or looking at serum NfL from the ocrelizumab trials in relapsing-remitting MS (OPERA 1) and ORATORIO trials (Bar-Or, 2019).
He highlighted that NfL level monitoring in peripheral bloods is likely to become highly popular, especially with a new diagnostic test coming out on the Simmons platform making it easy to order neurofilament levels.
The evidence to date suggests that NfL levels are an inflammatory biomarker in MS and reasonably predictive of disease change such as relapse, increased lesions, etc. They could also pick up microscopic diseases not detected on MRI.
Bar-Or's research found a clear difference in Nf levels for those with inflammatory relapsing-remitting MS, who had higher levels than those with primary progressive.
The study also noted a clear treatment benefit:

patients on ocrelizumab having lower Nf levels than those on interferon-beta;
Primary progressive patients on ocrelizumab had significantly lower Nf levels than the placebo group.

The evidence base is getting to be very large, and it seems that if we could plot neurofilament levels for each patient - perhaps with a home testing kit?! - then we could target 'the space under the curve'.
Gavin predicted that this has the capacity to transform the management of MS, moving from MRI monitoring to NfL monitoring, with the more regular the tests (3 monthly ideally), the better the data.
We often struggle to assess disease progression in clinic without specific relapses to mark the points of progression; do you think that the studies looking at this information can be relevant in relapsing-remitting trials? (8.30)
Gavin felt this was relevant, commenting that people do not move from relapsing remitting to progressive MS instantly but that it is gradual.
Gavin highlighted that they are the same condition, and that the move to progressive MS is essentially people running out of reserves, and no longer being able to compensate for the damage to their brains.
A phase 3 ASCLEPIOS study comparing ofatumumab and teriflunomide found that ofatumumab was effective in reducing progression independent of relapse activity (PIRA).

Most of the disease progression in this study was occuring outside of relapse activity and the results were still of a reduction in that activity.

It appears that ofatumumab can slow down, not only the rate of relapse, but 'smouldering MS' or PIRA.
Gavin shared the expectation that, in the future, DMTs be measured by whether they have an effect on PIRA, because this indicates they are impacting not just inflammatory activity, but processes.
Did anything surprise you in the meeting? (12.04)
David noted a study in 2019 which had found that patients treated with ocrelizumab who had a higher level of the drug in their blood and a more profound depletion of B cells had a better result from their treatment, but there was no clear reason why.
This year, a study by Signoriello (2020) was presented which looked at the BMI of patients with MS treatment with ocrelizumab, and found that body mass index had an impact on CD20 kinetics.
The study examined 108 patients on Ocrelizumab

Sample split the sample into slow repopulaters (less than 2% B cell counts at 6 months) and faster repopulaters (greater than 2%).

They found that people in the faster repopulation group had a significantly higher BMI on average (25.8 vs 23.6). All other factors that they checked were the same.
A study is expected to understand whether BMI should be a factor in dosage of ocrelizumab in the future.
David suggested that, putting the results of the two studies together, this may be positive for patients who have not done as well on ocrelizumab, and that perhaps they have not received an optimal dose, and that they may respond better to a more individualised dosage in future.
Some new information has come to light regarding siponimod - often thought to be very similar to fingolimod - which is positive for people with progressive MS. Can you tell us more about that? (16.31)
Gavin began by highlighting the differences between fingolimod and siponimod, noting that:
Fingolimod binds to all S1P receptors except receptor 4 while siponimod binds to S1P receptors 1 and 5.
Fingolimod is inactive, whereas siponimod is active.
Most surprisingly, fingolimod has had no impact on the central nervous system (CNS) of people with primary progressive MS yet siponimod has had an impact on the CNS, on brain volume and on grey matter volume.
Clearly a disconnect between the two drugs regarding its CNS effects.
Strong impact of siponimod in slowing down cognitive loss in people with secondary progressive MS.
Gavin noted that these studies are shedding light on several factors; an MRI pathological signature, pharmacological separation, the disconnect between primary and secondary progressive MS, and the differences between fingolimod and siponimod.
Starting & switching disease-modifying therapies (DMTs)
Was there anything practical at the meeting that would change your clinical practice tomorrow? (4.23)
David noted that clinically, having discussions with patients around finding a good fit disease-modifying treatment (DMT) for them can be really rewarding. However, where a patient has had a negative experience with a DMT, relapsed or worsened in their disability soon after diagnosis, it can be challenging to provide hope.
He felt that the results of the CASTINGs and CHORDs studies provided a positive opportunity here, as they studied people with MS on ocrelizumab after previously having failed on another first-line DMT. Key take-home messages that he will share with patients included:
91% of people finished the study (2 year span);

to complete a study a person needs to be confident that they are doing well on the treatment and that the side-effects are minimal, or less impactful than the benefits of the DMT.

CASTINGs did a further scan at 8 weeks, and found that:

75% of people were NEDA at 3 years.
90% of people had no lesions at 2 years.
(These studies were also discussed by Wallace and Kate (1.08) in relation to switching DMTs after a failed experience.)
David shared his thoughts on the benefit of attending the EAN virtually instead of as a face to face meeting - and highlighted a couple of studies where the benefits of pausing a speaker and digging into what they were saying was really beneficial! (20.39)
This particular element of the CLARITY study, led by Magiarri, looked at relapse status on year 2 cladribine:
1 in 7 people had a relapse within the first year of treatment
Those who were relapse-free in the first year were likely to remain so in the second year with only 1 in 12 people experiencing relapse.
Of those who relapsed in the first year, 70% went on to have a relapse-free second year. However, this does mean that 30% did relapse, which David felt was not an insignificant number.
The other study that he highlighted as needing some time to digest (23.00) was on haematopoietic stem cell therapy for aggressive MS, presented by Dr Boeffer in Genoa, Italy.
The study looked at all those who had been treated with HSC between 1997 and 2009 (circa 100 procedures).
The study had a 10 year follow-up, at which point:

Two thirds had no evidence of relapse
Half had no further MRI activity

The study also compared the modern, non-myeloablative protocol which is commonly used for MS in the UK, and an older myeloablative (] BEAM-ATG) protocol which is far more aggressive and is associated with more patient mortality and morbidity and has mostly been fazed out in the units that treat patients with MS.

However it appeared to be more effective with 90% of people who went through the more aggressive form being relapse-free at the 10 year point.
This caused David to question whether the modern form of the treatment is as effective.
(Kate and Wallace discussed this study at minute 11.39 of their video, too.)
What can I practically do to utilise the new evidence coming out around neurofilaments? (24.45)
Gavin shared some evidence from his own centre, looking at neurofilament (Nf) levels from over the past 5 years, and we wanted to know whether knowing your Nf level changes decision-making.
The team began to treat a raised cerebrospinal fluid (CSF) Nf level as an inflammatory marker akin to a relapse or new lesions in those people with more advanced MS to judge whether their disease was active or not.
They decided to only give cladribine to patients whose MS was active
In 15% of patients, having an elevated CSF Nf level caused a change in the clinical decision-making - caused a stop, switch or start in a therapy.
Gavin felt that this was an area of behavioural psychology, and shared the belief that if neurologists begin to access patient's Nf levels, knowing the biology behind them, they will begin to act on them.

Nb Higher Nf levels predict brain volume loss, disease progression, cognitive impairment, are associated with relapse, MRI activity and inflammation.

4 other Centres are now looking at Nf levels and it is affecting their decision-making too.
Gavin ended the discussion by expanding on the theories behind what causes MS and the new therapies that might need to emerge to address it.
Would the real MS please stand up?! What do you mean by that? (28.20)
Gavin shared a concept he has been developing over the past two decades. It has previously been thought that MS is driven by MRI activity and that MS is the symptoms resulting from that activity, but the second theory is that relapses and MRI activity are resultant of, or in response to, the MS.
Ofatumumab, an anti-CD20, is effective in switching off focal-inflammatory activity, leaving people almost completely relapse-free, but:

its impact on disability progression was not as good as its impact on MRI activity,
it had very little impact on brain volume loss when compared to teriflunomide.

Gavin shared his theory that 'the real MS' is the progressive brain volume loss which causes disability progression in turn, and that whether or not a patient has inflammatory activity may modify the phenotype, but it is not causing the disease.
We should be focussing on therapies that can slow or stop the brain volume loss, focussing on reducing progression independent of relapse (PIRA) - PIRA being the real MS.

Some therapies slow PIRA slightly, but nothing that stops it.
Gavin noted a need to move to therapies which target the processes driving the brain volume loss, not just inflammatory activity.
Gavin share his thoughts on some potential future therapies that will target the possible things that may be causing MS.
References
Bar-Or A, Thanei GA, Harp CT, et al. Blood neurofilament light levels are lowered to a healthy donor range in patients with RMS and PPMS following ocrelizumab treatment. Presented at: ECTRIMS; September 11–13, 2019; Stockholm, Sweden. Abstract 152.
Hauser et al, 'Efficacy and safety of ofatumumab versus teriflunomide in relapsing multiple sclerosis: results of the phase 3 ASCLEPIOS I and II trials', ECTRIMS Online Library. Hauser S. 09/13/19; 279581; 336
Signoriello E, Bonavita S, Di Pietro A, Abbadessa G,.Ross F, Miele G, Casertano S, Lus G,'BMI influences CD20 kinetics in multiple sclerosis patients treated with ocrelizumab', Multiple Sclerosis and Related Disorders, Vol 43, August 2020, 102186, doi.org/10.1016/j.msard.2020.102186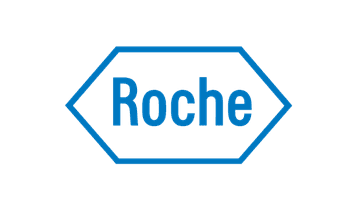 This activity has been sponsored by Roche Products Limited. Roche Products Limited has had no control over the educational content of this activity.
Related articles
Encouraging excellence, developing leaders, inspiring change
MS Academy was established five years ago and in that time has accomplished a huge amount. The six different levels of specialist MS training are dedicated to case-based learning and practical application of cutting edge research. Home to national programme Raising the Bar and the fantastic workstream content it is producing, this is an exciting Academy to belong to.