Sharing good practice to inspire you in your work
News
---
---
Service transformation often starts with an enthusiastic healthcare professional - yet finding that enthusiasm can be particularly challenging in today's healthcare environment. By sharing the learning and experiences of your colleagues and peers, we hope to encourage you. Our online project space is a repository of great practice examples to support shared learning across all healthcare professionals working in neurology.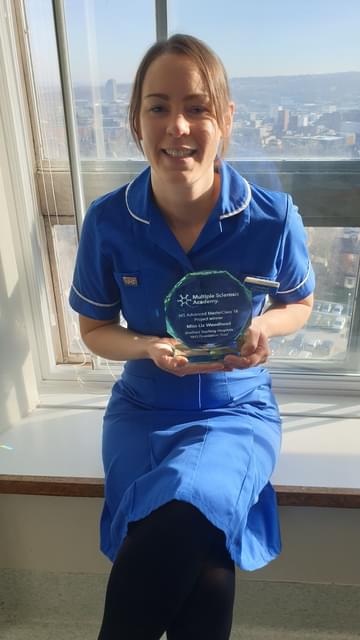 Liz Woodhead, winner of the MS Advanced MasterClass 16 workplace project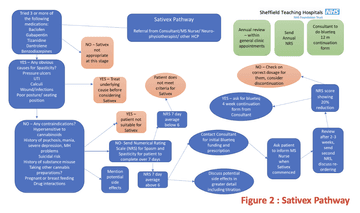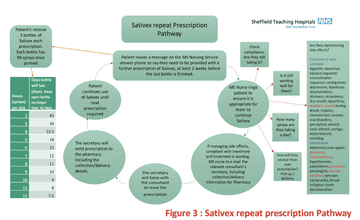 Perhaps your area could benefit from a standardised pathway and procedure for Sativex too? Or maybe you're looking to create a pathway for another treatment or intervention and aren't sure where to start. Projects like Liz's can give ideas for a starting point, or a process to take, give encouragement on how to overcome obstacles, or even provide a blueprint to apply directly to your own patch.
There are almost 400 projects in neurology service audit, improvement, development or redesign available on our site, across more than 30 thematic areas, all waiting to inspire you, or help you out.
Or maybe hearing about Liz's project has got you thinking about your own continued professional development in MS. If you're new to MS,our Foundation MasterClass might be a great starting point. Or if you've been in post for a while our next MS Advanced MasterClass runs in June and could be ideal for you.
'Attending the MasterClass had a positive impact on my work and benefited the patients in my care. It also allowed me to meet other professionals to support me in my role and ultimately improve my practice.'
Comment via Nov 2022 delegate survey
Or maybe Liz's work has challenged you in your knowledge and management of spasticity? Our new free course Spasticity Basics is fully virtual and could be a great place to hone that understanding.
Wherever you are in your neurology career, we want to support you in continuing it, in finding a renewed enthusiasm for it, or in seeking a new challenge by branching out into a new condition area via a webinar or two...
'I know I will always learn something new and develop my practice when I attend a course or webinar with the Neurology Academy'
Comment via Nov 2022 delegate survey
Related articles
Encouraging excellence, developing leaders, inspiring change
MS Academy was established five years ago and in that time has accomplished a huge amount. The six different levels of specialist MS training are dedicated to case-based learning and practical application of cutting edge research. Home to national programme Raising the Bar and the fantastic workstream content it is producing, this is an exciting Academy to belong to.