Event
Digital transformation: how it can improve the management of Parkinson's
---
20 Jun 2022

•

15:30 - 18:30
---
Location
Halifax Hall, Sheffield University Campus
Endcliffe Vale Road
Sheffield
S10 3ER
Parkinson's is the fastest growing neurodegenerative condition in the world and is an immensely complex condition affecting each individual in a very unique way which impacts on a wide range of functions and abilities from movement and cognition, to digestion and mood.

People with Parkinson's (PwP) are currently managed by neurologists, care of the elderly physicians and Parkinson's specialist nurses (PDNS's) but management of patients is variable depending on location and capacity. Capacity to manage patient caseloads was tight even prior to COVID.
The elective backlog is one of the most pressing challenges the NHS faces – and with digital technologies now confirmed as an NHS 2022/23 priority, digital leaders are rolling out proven technologies that can ease the pressure.
" Digital health technologies can help provide support and assistance to patients, and their carers. Given that a motivated patient can expect to actively manage themselves digital technology has significant application throughout the care pathway, one which has historically been a more passive experience for the patient".
The use of smart technologies for Parkinson's applications has increased in recent years (Rovini et al 2017). Today's smartphone sensors offer the capability of monitoring human movement without the need for wearables, minimizing the burden associated with its prolonged use while still providing a comprehensive view of patients' status through continuous and objective real-life measures of a patient's health and functional mobility.
Programme subject to change
Last updated: 10/06/2022
Who is this meeting for?
This meeting for clinicians, specialist nurses and health and care managers and commissioners will allow us to present the results of our research and highlight how building on the use of technology in the management of Parkinson's a phone app can provide continuous monitoring in the patients waking hours alongside their response to individual tests (e.g., timed walk, finger tapping etc.). Allowing the clinician to have a picture of the patient without actually needing to see them and enabling the patient to self-monitor and self-report any issues alongside the monitoring taking place via the app.
Overall Meeting Objectives:
1) To present an integrated person-centered solution to for people with Parkinson - Kinetikos Parkinson's phone app;
2) To network with health and social care professionals
3) To introduce Kinetikos team
Cost of the meeting?

This meeting is free to attend as a result of funding from Kinetikos Health.
Reference
How Wearable Sensors Can Support Parkinson's Disease Diagnosis and Treatment: A Systematic Review, Rovini E, Maremmani C, Cavallo F, (2017), Front Neurosci. 11: 555, Published online 2017 Oct 6. doi: 10.3389/fnins.2017.00555

Presented by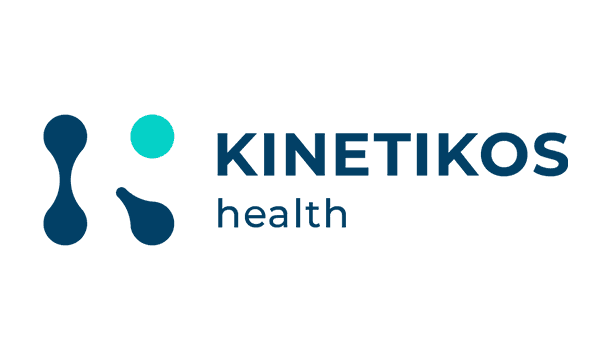 This meeting is being hosted by Parkinson's Academy to discuss how digital transformation can improve the management of Parkinson's, where Kinetikos Health will present its research and development results on this topic - a person-centred solution for Parkinson's.
'The things you can't get from the books'
Parkinson's Academy, our original and longest running Academy, houses 20 years of inspirational projects, resources, and evidence for improving outcomes for people with Parkinson's. Led by co-founder and educational director Dr Peter Fletcher, the Academy has a truly collegiate feel and prides itself on delivering 'the things you can't get from books' - a practical learning model which inspires all Neurology Academy courses.