Event
COVID-19 MS update: evidence at last
---
22 Oct 2020

•

13:00 - 14:00
---
Please note that all session and slide content are the views of the Speakers, not the MS Academy. The content of the recording is the speaker's personal opinion at the time of recording. Due to the everchanging situation, advice given at the time of recording is subject to change.
CPD accreditation
This webinar has been approved by the Federation of the Royal Colleges of Physicians of the United Kingdom for 1 category 1 (external) CPD credit(s). To claim the credit please email hughskelton@neurologyacademy.org
Summary
"Things are not black and white – in life and in the management of COVID. We have spent the last six months… trying to extrapolate from the evidence we have on disease modifying therapies (DMTs) and viral infections," said Dr Nikos Evangelou.
Thanks to world-wide data-collection initiatives, we are now "more equipped" to talk about evidence, rather than speculation, he added.
(4.38) COVID-19 in MS patients: Risk factors and outcomes
Nikos highlighted data presented at ECTRIMS/ACTRIMS in October. Using an online survey and spontaneous detection, a team from Barcelona calculated that roughly 93 people, or 6% of their caseload, had developed COVID-19 over the summer.
Risk factors included living with someone with either COVID symptoms or confirmed infection, smoking, and comorbidities. Being on a DMT did not significantly increase risk, though being on therapy for more than two years led to a "tiny increase" in risk.
"Their conclusion was that, compared to the rest of the population, the incidence of COVID in MS patients was not higher," said Nikos.
The study also found that people on anti-CD20 therapy had a lower antibody response than those treated with other DMTs and those not on treatment. This may be relevant if and when a vaccine is available, said Nikos.
He also pointed to a study from Brazil. Of the more than 11,000-strong cohort of people with MS, there were 32 confirmed and 62 probable cases of COVID. Of these, 87% were mild, and 11% moderate. Two patients developed sepsis and one died from the disease.
"The message from ECTRIMS was that people are not, by and large, being affected as much as we had feared," said Nikos.
(14.20) COVID-19 and people with MS: A community-based study of the UK MS Register
Dr Afagh Garjani presented the results from the UK MS Register's COVID-19 study. She explained that the register had been collecting prospective and longitudinal data about different aspects of people's MS and mental health since 2011.
The COVID-19 study was launched via the register in March. As of 5 October, 6,618 people were participating. A total of 709 (10.7%) people reported a self-diagnosis of COVID-19, and the infection was confirmed in 41 (5.8%). This is an ongoing study which will track people with MS over time, said Afagh, adding that two-thirds of participants would continue to provide data via follow-up surveys.
As of 5 October, 50% of participants had self-isolated at some point. Older people, those with a higher score on the physical aspect of MSIS-19, and people on DMTs, particularly mAb, cladribine or fingolimod, were more likely to self-isolate. Higher EDSS was the strongest predictor.
"Some groups are self-isolating more, so we need to adjust for that. Obviously, if you self-isolate you have a lower risk of contracting disease and when we assess the risk of contracting disease in relation to individual DMTs, we must take that into account," explained Afagh.
The analysis of those with self-diagnosed COVID showed that older people and those with higher EDSS scores were slightly less likely to contract the disease. Afagh said this was probably because these group were being "generally more cautious".
"What we can conclude is that taking DMTs and physical disability do not increase the probability of contracting COVID-19 in people with MS. No DMT is associated with the risk of contracting COVID-19," said Afagh.
Of the 391 people with self-diagnosed COVID-19 who provided data, 297 (76%) said they had fully recovered over a median of 10 days. Almost a quarter, 24% (94) had not reported complete recovery at a median of 105 days. Those with a higher EDSS score and people with pre-existing anxiety were less likely to report a full recovery. Other factors relating to recovery were similar to those seen in the general population.
The study also looked at changes to MS symptoms during the pandemic. More than half, 53.5% (981) reported no change, 41.5% (761) said their symptoms had got worse, and 5.1% (93) said they had got better. People with COVID-19 were almost two times more likely to experience worsening MS symptoms, but people with anxiety were four times more likely.
"This emphasises the effect and importance of mental health among people with MS."
(39.02) Discussion
Are we doing enough to look after our patients' mental health?
Terri Worthington said mental health and wellbeing was a big concern as the "second wave" of the pandemic gained momentum. In September, Nottingham's MS nurses received around 420 calls, compared to around 250 in August.
"There is a lot of anxiety. People want to ask about DMTs, about working from home, about accessing services. There's a variety of questions they are asking," said Terri, adding that her team was offering a lot of psychological support and referring on to counselling agencies when appropriate.
Dr Christopher Allen pointed out that people with anxiety and depression were often more likely to report worsening physical health. Afagh confirmed that this was demonstrated in the MS Register data.
What about people who are concerned about returning to work after the end of the shielding period?
Roughly speaking, said Nikos, people who MS appear to have the same rate of SARS-CoV-2 infection and level of COVID-19 outcomes as those without the condition.
"We need to continue to collect data… until then does more harm than good to prevent people from going to work, to keep them at home and continue with this fear," said Nikos.
What about the newly diagnosed?
Christopher said that newly diagnosed people needed to hear the message that those with MS appeared to be at no higher risk than the general population.
"These people are dealing with the psychological distress of a diagnosis of chronic neurological condition. Then they are suddenly confronted with COVID and with a lot of people talking about COVID and MS," he said.
Terri added that healthcare teams should use the evidence gathered during the first wave to reassure people that treatment does not put them at additional risk.
Our sponsors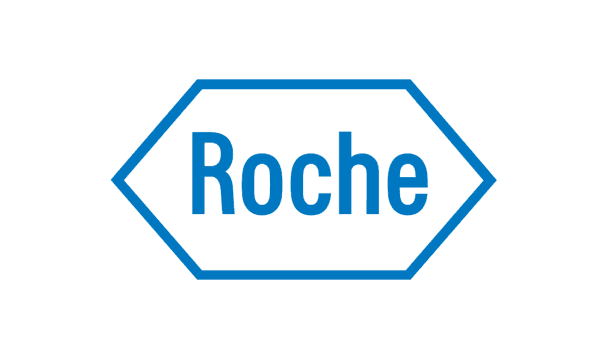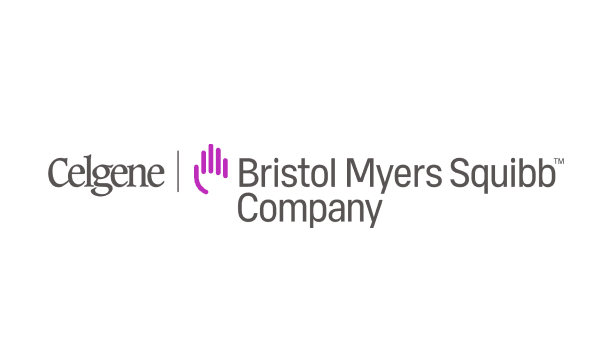 This meeting has been sponsored by Roche Products Limited and Bristol-Myers Squibb Pharmaceuticals Limited. The sponsors have had no control over the educational content of this activity.
Encouraging excellence, developing leaders, inspiring change
MS Academy was established five years ago and in that time has accomplished a huge amount. The six different levels of specialist MS training are dedicated to case-based learning and practical application of cutting edge research. Home to national programme Raising the Bar and the fantastic workstream content it is producing, this is an exciting Academy to belong to.