Event
Integration and specialised prescribing – how will this change the landscape for MS?
---
25 May 2021

•

12:00 - 13:00
---
Please note that all session and slide content are the views of the Speakers, not the MS Academy. The content of the recording is the speaker's personal opinion at the time of recording. Due to the everchanging situation, advice given at the time of recording is subject to change.
Webinar outlines:

Who are the new budget holders?
How will the system work for MS prescribing?
What are the opportunities and threats?
How will the new stakeholders and processes affect MS services?
Objectives
Ensure that specialist services and plans are based on the specific requirements of the local MS population
Give local services more insight on how their budget is spent in MS through insight into local need
Anusha Patel - presentation slides
Fredi Cavander-Attwood - presentation slides
Summary
Describing MS as a "Cinderella service", David Martin said more than one in six people in England live with at least one neurological condition.
"The NHS as we know it is evolving," he said. "The advent of integrated care systems (ICS) is a great opportunity, but at the last count, only one ICS had cited neuro as a priority. That's a challenge we all face.
"We must work to ensure neuro, and MS in particular, has a place in the priority setting discussions that are already taking place, So, how are we going to do that?"
How ICS may think about the integration of medicines
The MS Academy's NHS Reset and Reform report, published earlier this year, spoke about the importance of clinical champions, and highlighted the important role of neurology pharmacists within the multidisciplinary team (MDT).[1]
Anusha Patel welcomed this, saying there was currently a lack of MS specialists pharmacist in her organisation's network. "I have evolved my role to be that point of contact for neurology, but I am certainly not employed or funded to do that – I do it out of goodwill.
"However, I believe this will be changing, and we will start to see funding for neurology pharmacists coming to fruition."
She also said she was "delighted" to see the report had listed specialist commissioners as a priority, along with pathway mapping, implementation, and innovation. "It is essential that high-cost medicines are brought into this pathway mapping," said Anusha.
The COVID effect
There have been some positives to the implementation of COVID-19 block funding, said Anusha. During the pandemic she has:
Developed stronger relationships with service managers, and business and unit leads for the introduction of new medicines at trust level
Continued to communicate with commissioners to release budget, but on an information exchange rather than an approval level
Fostered greater understanding among clinicians on the role of neurology pharmacists, and the costs and wider implications of expensive medicines
Developed more efficient ways of working, even becoming an injector
Set up a regional network of high-cost drug (HCD) pharmacists for peer support and knowledge sharing
Changing viewpoint
Anusha said she expects the ICS framework to trigger a change in how new medicines are added to formularies and pathways. Providing patient level data on high-cost medicines use to commissioners, she went on, will remain challenging.
From the HCD secondary care perspective, there are both risks and benefits to an aligned approach to medicines commissioning, she said.
"If we hold the budget, we are not asking for approval… and we have more control over what we do as an organisation," she said. "But there are some risks as well."
Clinicians, may for example, expect only a few patients to be eligible for a new medicine, whereas the actual number might be higher. "The commissioners will hold us to account for that," she said.
Overall, Anusha encouraged healthcare teams "to engage more with pharmacists". "We hold the budget of HCDs as an entirety… so we can help raise the profile of MS services for our patients."
The socioeconomic aspects of emergency admissions in MS
Integrated services will help us to understand the predictors of emergency admissions in MS, argued Dr Helen Ford.
COVID-19 has shone a light on health inequalities, but there is also an association between socioeconomic status and disability progression in MS.
Helen said: "Having a lower socioeconomic status is associated with a nine to 10 per cent increased hazard of reaching EDSS six[2]…You could say that higher socioeconomic status has a bigger impact on reducing disease progressions than some of our currently licenced disease modifying treatments."
The MS Society's My MS, My Needs report shows that people with an income of less that £25,000 were less likely to have seen a neurologist beyond treatment or access physiotherapy.[3] "This is important background when thinking about the impact of emergency admissions," said Helen, adding that the most common reasons for emergency MS admissions – infections and bowel problems, for example – were often preventable.
Disproportionate increase
Work presented at the recent Association of British Neurologists (ABN) meeting found a 26.6% increase in emergency admissions among people with MS between 2015/6 and 2019/20. The increase was higher, 28.8%, among the most deprived cohort.[4]
"In more than two thirds of our neurosciences centres, patients who were most deprived were over represented in emergency admissions," said Helen.
"We also saw associations with diagnosis of deprivation, such as hypertension, Type 2 diabetes, and smoking. But the important thing is that these are largely preventable causes of admission."
Benefits of integration
Integrated services should be able to help the MS community with this challenge, Helen explained, pointing to a new MS pathway in Leeds which joins primary and community care across the region.
For example, work carried out by MS nurses Gail Metcalf, in Leeds, and Audrey Owen, in Huddersfield, found UTI and sepsis were the main causes of emergency admissions. To address this, the team have implemented a system whereby they are notified of all acute admissions, and carry out planned MS specialist nurse follow up. At the same time, personal care plans for use in the community are helping to improve self-management.
"Another model that has worked exceptionally well over the years in Yorkshire and Humber is an expert advisory group for the five prescribing centres. This now links across the three ICS we have in north, west, and south Yorkshire. I think that's been hugely helpful in terms of peer support and equity across our patch."
Optimum pathway
Helen said she was delighted to be part of the team that worked on the MS National Optimum Pathway.
There is, however, still work to be done, particularly in areas that start with the patient and primary care, and that can reduce emergency admissions – comorbidity management and symptom recognition, for example.
"My plea is that we continue to push to have this optimum pathway implemented. It helps us all… when we're having conversations about integrated care to be able to say we have done this huge piece of work," she Helen concluded.
How a focus on MS can assist with wider improvement goals
As ICS start to play an increased role in the commissioning, planning, and delivery of services, it is important to ensure MS care is on their radar.
Fredi Cavander-Attwood said: "To do that, we need to build a really strong case that improving management and outcomes in MS and other neurological conditions can help ICS to meet their population-wide priorities – things like mental health, prevention, delivering personalised care, and tackling inequalities."
Referencing Helen's presentation, Fredi said that reducing preventable emergency admissions was a clear example of how MS and neurology teams could help ICS save money and meet their goals.
Talking about personalised care, she said there was a huge opportunity to make a difference to the lives of people with MS by aligning with the NHS England priorities.
"The comprehensive model of personalised care talks about it being an element in ICS plans, and that ICS accountability and performance frameworks should, in the longer term, reflect this," she said. But not enough people with neurological conditions are currently receiving personalised care.
"This is an area where people with neurological conditions are starting from a lower baseline that other condition, such as cancer, when it comes to their care being personalised, being involved in their own care, getting the information they need, and having coordinated care."
Raise the profile
If we are to leverage changes to how services are commissioned and planned, we must get MS and neurology noticed by ICS – but there is a long way to go. "We will have to work together as a sector to make the case," said Fredi.
Part of that, she went on, involves identifying and developing clinical champions, who can provide leadership and actively influence ICS, and patient leaders.
References
NHS Reset and Reform: A new direction for health and care in multiple sclerosis. (2021). https://neurologyacademy.org/a...
Harding, K., et al. (2019). Socioeconomic status and disability progression in multiple sclerosis: A multinational study. https://pubmed.ncbi.nlm.nih.go...
My MS My Needs 3 – 2019. (2020) https://www.mssociety.org.uk/s...
Dobson, R., et al. (2021). The impact of socioeconomic status and comorbidities on emergency admissions among patients with MS. ABN 2021.
→ Watch our previous webinar: Putting the policy into practice
---
Our sponsor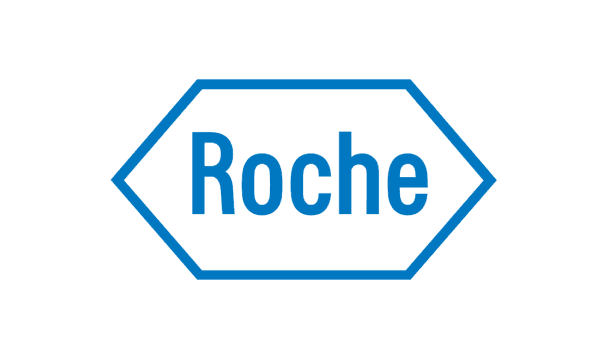 This activity has been supported by sponsorship from Roche Products Limited. The sponsor has had no control over the educational content of this activity.
Encouraging excellence, developing leaders, inspiring change
MS Academy was established five years ago and in that time has accomplished a huge amount. The six different levels of specialist MS training are dedicated to case-based learning and practical application of cutting edge research. Home to national programme Raising the Bar and the fantastic workstream content it is producing, this is an exciting Academy to belong to.