This area of the website is reserved for healthcare professionals as it contains information created for a healthcare professional audience.
To continue, please confirm that you are a healthcare professional...
Event
Sequencing MS therapies: strategies for success
---
01 Aug 2023

•

16:30 - 18:00
---
Please note that all session and slide content are the views of the Speakers, not the MS Academy. The content of the recording is the speaker's personal opinion at the time of recording. Due to the everchanging situation, advice given at the time of recording is subject to change
Objectives
To review the principles of DMT sequencing
Discuss pitfalls in switching DMTs - lymphopenia, rebound disease activity, carryover PML
Topics for discussion:
Short presentation on DMT sequencing followed by a series of case studies with a discussion.

From pregnancy to a lack of response, personal preference to emerging risk factors, there are many reasons that someone with MS may switch disease modifying treatments (DMTs) – and this can involve complex considerations.
"We have increasing evidence, mainly from large registry studies, to support the use of high efficacy treatment early on in a patient's journey," said Dr Kate Petheram. "But what this data doesn't really tell us about is individual patients."
Switching is common, she went on, pointing to observational data showing that between 1997 to 2016, 68.2% of 110,326 patients included in five large MS registries people stopped a DMT. Of these, 86.6% switched to an alternative treatment, with the most common reasons for change or discontinuation being efficacy (23.2%), adverse events/side effects (16.1%), and intolerance (13.8%).[i]
"There are many reasons to switch treatment," Kate said, "these include disease activity and the need to escalate treatment, pregnancy, risk mitigation, particularly around the John Cunningham virus (JVC), co-morbidities, tolerability, and changes in circumstances."
However, there is limited data and a lack of guidelines on how to manage switches. When approaching such decisions, healthcare professionals need to balance efficacy, including the likelihood of rebound activity, against safety concerns, such as the risk of cumulative immunosuppression and carry over progressive multifocal encephalopathy (PML).
Case study 1: A change in JCV status
Joela Mathews presented the webinar with the case of a patient who was diagnosed with relapsing-remitting MS in December 2012. Between June 2013 and September 2022, they received natalizumab infusions every four weeks, until the team recorded a change in JCV status, from negative to high titre positive, which is an important risk-factor for PML. At this point, Joela explained, MRI showed new lesions, despite there being no recent clinical activity. Following multi-disciplinary team discussion, the patient was switched to ocrelizumab.
Kate highlighted two studies looking at the use of ocrelizumab after natalizumab, when the patient has become JCV positive. One, a Dutch study of 42 patients with RRMS, found that switching directly, rather than via another DMT, was more effective, though two people did go onto develop PML. "In hindsight, there were imaging changes prior to the switch, and, perhaps more encouragingly, both patients did really well and were continued on ocrelizumab," said Kate. The paper advises an MRI monitoring protocol of three- and six-months post-natalizumab, and annual scans thereafter.[ii] In another, of 41 patients, there were no cases of PML. The authors recommended an MRI scan at the point of switch, and then six months later.[iii]
Case study 2: Changing treatment acceptability
Carmel Wilkinson outlined the case of a 25 year old who was first diagnosed at the age of 11. She had experienced a number of comorbidities, including gut dysmotility, functional bowel disease, eczema, non-epileptic seizures, and long-term anxiety and depression. Under the care of the paediatric team, she was started on natalizumab.
"She was doing really well on that treatment, however, during the transition (from paediatrics to adult care at another hospital) she become insular, needle-phobic, and unable to accept the treatment," Carmen said. She was successfully moved on to ocrelizumab without a rebound effect, but claustrophobia meant she was unable to have an MRI without a general anaesthetic which, combined with the needle-phobia, complicated imaging and blood monitoring. Upon transfer to Carmen's service, the patient still had active MS, was refusing to engage with care, and the MDT had to make a decision on the best DMT strategy.
Carmen said there were many MDT discussions regarding safety motoring within the reams of acceptable risk, and understanding the patient's previous experiences of care. They found there was a real need to build relationships between the patient and her various care teams, and to empower her to engage with, and take responsibility for, her own care plan. Once these issues had been addressed, the patient decided to switch to ofatumumab to minimise the monitoring requirements and is working with neuro-physiotherapy teams on techniques, such as breathing exercises, to help with claustrophobia during MRI scans.
"This is a good example of how patients will change as they grow with their condition," said Kate.
Case study 3: The impact of comorbidities
Kate outlined the case of a 51 year old who weas diagnosed with MS in 2015. After discontinuing DMF, due to flushing, and peginterferon beta 1a, due to a relapse and MRI activity, she was commenced on fingolimod in 2016. However, after being diagnosed with paroxysmal atrial fibrillation (AF) in 2021, she became bradycardic on the beta blocker bisoprolol, presumably due to its interaction with fingolimod.
Outlining additional considerations, Kate added: "She has a busy lifestyle, has two teenage children and works full time, so needs something that will fit her lifestyle."
Her preference was for another high-efficacy treatment, and, following MDT discussion, she was offered anti-CD 20 treatment, with Kate recommending ofatumumab.
Individualised approach
"In conclusion," said Kate, "we do have increasing evidence for high efficacy treatment from registries, but the more data you have in a registry, the more information about individual patients is diluted. It's incumbent on us to take that data and apply it to our individual patients, but with the caveat that it doesn't tell us everything about them."
The key, she said, was MDT working, understanding patient preferences, and, ultimately, shared decision making.


[1] Hillert, J., Magyari, M., Soelberg Sørensen, P., Butzkueven, H., Van Der Welt, A., Vukusic, S., ... & Spelman, T. (2021). Treatment switching and discontinuation over 20 years in the big multiple sclerosis data network.Frontiers in Neurology, 12, 647811.

[1] Van Lierop, Z. Y. G. J., Toorop, A. A., Coerver, E. M. E., Willemse, E. A. J., Strijbis, E. M. M., Kalkers, N. F., ... & van Kempen, Z. L. E. (2021). Ocrelizumab after natalizumab in JC-virus positive relapsing remitting multiple sclerosis patients. Multiple Sclerosis Journal–Experimental, Translational and Clinical, 7(2), 20552173211013831.
[1] Smoot, K., Marginean, H., Gervasi-Follmar, T., Chen, C., Repovic, P., & Cohan, S. (2023). Evaluating the efficacy and safety of transitioning patients with multiple sclerosis from natalizumab to ocrelizumab (OCTAVE). Multiple Sclerosis Journal, 13524585231175284.
---
Our sponsor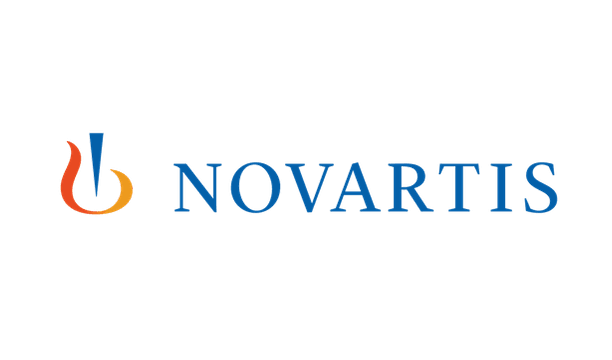 This webinar has received sponsorship from Novartis Pharmaceuticals UK limited. The first session in the webinar is designed and delivered by the MS Academy and sponsored by Novartis Pharmaceuticals UK limited; the sponsor has had no input into the educational content or organisation of the session. The second session is a promotional satellite symposium that is organised and funded by Novartis Pharmaceuticals UK limited. This satellite symposium is for UK Healthcare Professionals only.
Encouraging excellence, developing leaders, inspiring change
MS Academy was established five years ago and in that time has accomplished a huge amount. The six different levels of specialist MS training are dedicated to case-based learning and practical application of cutting edge research. Home to national programme Raising the Bar and the fantastic workstream content it is producing, this is an exciting Academy to belong to.