Audit of Alemtuzumab prescribing and monitoring at South Tees Hospitals NHS Foundation Trust
---
By
Viv Horton, Advanced Clinical Pharmacist Neurosciences, South Tees Hospitals NHS Foundation Trust
---
MS MasterClass 5, 2019
Background and Aims
The aim of this audit compare current practice of prescribing alemtuzumab in accordance with NICE guidance TA312, NHS commissioning and local guidelines developed from the product SPC.
Alemtuzumab is licensed for treating active relapsing remitting multiple sclerosis defined by clinical or imaging features. The treatment schedule is 12mg daily for days 1-5 of year 1 and 12mg daily for days 1-3 of year 2. Recent NHS England commissioning has included further treatment 12mg daily for days 1-3 of the third year if the patient's MS continues to be active.
Alemtuzumab is a monoclonal antibody that is administered intraveneously, it's full mechanism of action in multiple sclerosis is not yet fully elucidated. It binds to CD52 antigen present at high levels on the surface of T and B lymphocytes and this is believed to reduce the activity of relapsing remitting multiple scelrosis. Patients need to commit to 4 years of follow up following their last infusion of alemtuzumab in order to minimise potential risks and side effects.

Risks associated with alemtuzumab include:
Serious infection
Autoimmune conditions – thyroid disorders, ITP (idiopathic thrombocytopenic purura), nephropathies including anti-GBM disease
Careful monitoring of blood tests and vigilance for signs and symptoms is therefore of high importance. Since infusion reactions are also possible, patients are closely monitored during the course of each infusion.
South Tees care for 2000 patients with multiple sclerosis (all types) and have 426 patients prescribed disease modifying treatments (DMTs) (Jul 2018). Alemtuzumab represents a small fraction of the DMTs used at South Tees.
More MS Academy Medication Projects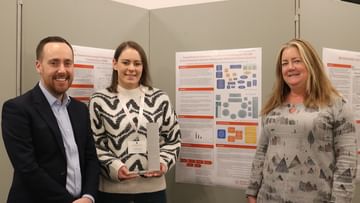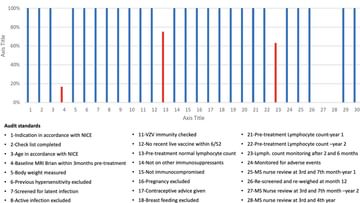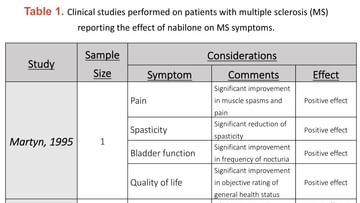 Encouraging excellence, developing leaders, inspiring change
MS Academy was established five years ago and in that time has accomplished a huge amount. The six different levels of specialist MS training are dedicated to case-based learning and practical application of cutting edge research. Home to national programme Raising the Bar and the fantastic workstream content it is producing, this is an exciting Academy to belong to.