Delayed Ocrevus Dosing in RRMS patients
---
By
Dr Pamela Sarkar, Consultant Neurologist, University Hospitals Birmingham NHS Foundation Trust & Dr Mazen Matar, Neurology Research fellow, University Hospital Birmingham
---
Background
Ocrevus is a humanised anti-CD20 monoclonal antibody therapy used for RRMS and PPMS patients

Monitoring CD19 cells counts as a surrogate marker for CD20 cells in the peripheral bloods in PWMS could optimise the dosing of Ocrevus in these patients.

In a study on patients with rheumatoid arthritis, treatment with rituximab demonstrated prolonged depletion of B cells in about 4% of cases.

Another study in PWMS treated with rituximab showed how widely different rates of repopulation of CD20 counts were, after rituximab dosing, therefore questioning whether all PWMS should undergo the same dosing interval.

In an age of personalised medicine, we explored our RRMS on Ocrevus and tailored the dosing dependent on their CD19 depletion and re-population.
Aims
Clinical evaluation of delaying Ocrevus dosing based on CD19 counts

Evaluate incidence of COVID 19 infections in patients with low CD19 count.
Methods
Retrospective observational study

RRMS who received Ocrevus infusions and CD19 monitoring

Data collected: Age, Gender, timing between infusions, last relapse after initiation of Ocrevus, previous DMTs, EDSS and CD19 counts.

Total number of patients 73 (54 F, 19M).

Patients were reinfused when CD19 counts were repopulating at ≥1%.
Results
Patient cohort age: range 19-60, mean age 39.2 and median 38 years

73 patients, 54 female and 19 male

MS phenotype: All patients had RRMS

EDSS: mean EDSS 3.1, median EDSS 3, 17 patients did not have EDSS recorded.
CD 19 count done after first infusion by: range 139-464 days, median 216 days, mean 225 days.
Time between infusions (studied from March 2020 to Dec 2020) was range 207-480 days with a median of 283 days and mean of 285.

None of the patients had any relapses.

One patient has not had further infusions due to pregnancy planning.

No patients had COVID infection during the studied period.
Conclusions
This small study demonstrates that delayed Ocrevus infusions can be viable, if patients' CD19 counts are monitored. No patients experienced breakthrough relapse or worsening symptoms using this schedule

The scope of this project is immense- if we can tailor Ocrevus dosing to the individual's immune system, there is potential reduction in risk of PML and possible reduction on impact in long term reduction in IgG levels (improving patient safety).

Delayed dosing will also reduce infusion burden of patient and infusion nurses' workload (NHS cost savings).

For maintenance of this regime, adequate administrative support is required to monitor CD19 counts, monitor patients and schedule accordingly.

Prolonged monitoring and larger patient cohorts will need to be reviewed to validate these results.

CD19 counts could be monitored monthly on a routine basis following first dosing, and reinfusion of Ocrevus undertaken after the cell population rebounds to ≥1%.

Regrettably, PPMS patients could not be reviewed as no PPMS patients have been given Ocrevus due to nursing capacity issues and unachievable service demands.
More MS Academy Medication Projects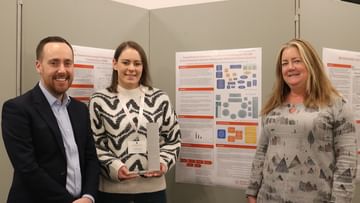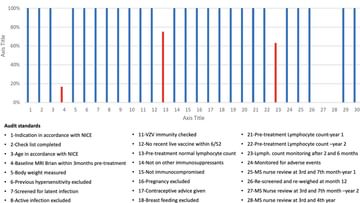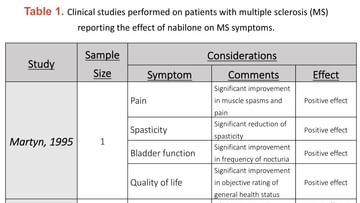 Encouraging excellence, developing leaders, inspiring change
MS Academy was established five years ago and in that time has accomplished a huge amount. The six different levels of specialist MS training are dedicated to case-based learning and practical application of cutting edge research. Home to national programme Raising the Bar and the fantastic workstream content it is producing, this is an exciting Academy to belong to.