How safe is Alutuzumab (Lemtrada) in our MS centre:First-hand experience from single North Midlands MS centre
---
By
Dr Srinivasa Paluri , Neurology SpR , Royal Stoke Hospital
---
Introduction:
Multiple sclerosis is an acquired chronic immune mediated inflammatory disorder of the central nervous system affecting brain and spinal cord. Prevalence of MS in the United Kingdom is approximately 110,000 people. This is one of the most common causes of neurological disability in younger working age group. Disease modifying therapies have been shown to reduce the relapses and the resulting disability. Alemtuzumab (Lemtrada) is indicated in patients with relapsing and remitting MS and also in highly active relapsing remitting MS. This was introduced in the NHS practice in the year 2014.
Royal Stoke University Hospital is the major tertiary MS centre in the North Midlands of the United Kingdom. More than 2500 people access MS services at this centre.
Current concerns:
The European medicines agency has recently initiated a review of Alemtuzumab following reports of immune mediated reactions and rare but serious adverse events involving heart and major blood vessels (cervicocephalic arterial dissections).
New treatment should only be initiated in adults with relapsing –remitting multiple sclerosis that is highly active despite a full and adequate course of treatment with at least two other disease-modifying therapies, or in adults with highly active relapsing-remitting multiple sclerosis where all other disease-modifying therapies are contraindicated or otherwise unsuitable.

Objectives:
To detect the occurrence of side effects in patients treated with alemtuzumab in RSUH of patients.
To compare the incidence of side effects with published data
To find out whether any of the newly described immune mediated or cardiovascular side effects occurred in our patient group.
Methodology:
We have reviewed all the case records with MS who have been offered alemtuzumab at UHNM MS centre in between 2015-19.
We have consulted MS nurses and MS specialist doctors in our trust.
We looked at various side effects and their incidence.
We have excluded people with pre-existing thyroid disease when assessing thyroid dysfunction
Results:
Data is collected from our Royal Stoke University Hospital MS centre only.
Out of the total 134, 97 were females and 37 males.
1 out of 134 patients couldn't complete the second course due to anaphylactic reaction and also she has developed thyrotoxicosis before the scheduled second course.
Thyroid impairment :36/134 (26%) out of which 18 were Graves, 8 hypothyroid and 3 auto immune thyroiditis and 7 sub clinical. 4 patients had pre-existing thyroid disease and these are excluded.
TTP 1/134
Deranged LFTs 3/134
Anaphylaxis 1/134
AF 1/134
LBBB 1/134
Mouth ulcers and rash 1/134
Menorrhagia 1/134
Alopecia 2/134
Genital lichen sclerosis/genital warts 1
Conclusion:
The commonest side effect we found is thyroid dysfunction as expected. However our incidence was only 13% which is much lower compared to the published data and the likely reason could be due to lower median follow up compared to clinical trials.( median 6.1 years and maximum 12 years) Two out of 134 (1.4%) of our patients experienced cardiac side effects; one with exertional breathlessness found to have atrial fibrillation ; the other with new left bundle branch block on ECG. 2 out of 134 developed leukopenia. Our centre has not observed the recently published cardiovascular side effects or any other fatalities.3,4. Larger multi centre observational studies are needed to estimate the rate of rarer side effects.

Acknowledgements : to Dr Roby Abraham, Dr Al-Araji, consultant neurologists and Claire Lowndes ( MS nurse )
References:
Tuohy O, Costelloe L, Hill Cawthorne G, et al. Alemtuzumab treatment of multiple sclerosis: long-term safety and efficacy. J Neurol Neurosurg Psychiatry. 2015;86(2):208–215. [PubMed] [Google Scholar]
EMA Summary of Product of Characteristics. [Accessed June 16, 2017]. Available from:http://www.ema.europa.eu/docs/en_GB/document_library/EPAR_Product_Information/human/003718/WC500150521.pdf.
Willis MD, Robertson NP. Alemtuzumab for multiple sclerosis. Curr Neurol Neurosci Rep. 2016;16(9):84. [PMC free article] [PubMed] [Google Scholar]
FDA warns about rare but serious risks of stroke and blood vessel wall tears with multiple sclerosis drug Lemtrada (alemtuzumab).https://www.fda.gov/Drugs/DrugSafety/ucm624247.htm?utm_campaign=FDA%20MedWatch%20-%20Lemtrada%20(alemtuzumab):%20Drug%20Safety%20Communication&utm_medium=email&utm_source=EloquaDate: 2018Date accessed: December 13, 2018
Hunter SF Margolin DH Sestakauskas K et al.Fatal central nervous system hemorrhage in a patient with relapsing-remitting multiple sclerosis who previously received alemtuzumab. Abstracts from the 31st Annual Meeting of the Consortium of Multiple Sclerosis Centers.International Journal of MS Care. 2017; 19 (abstr).: 35
More MS Academy Medication Projects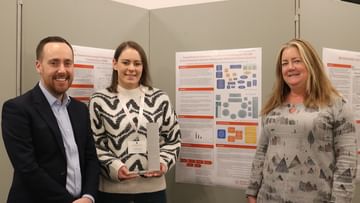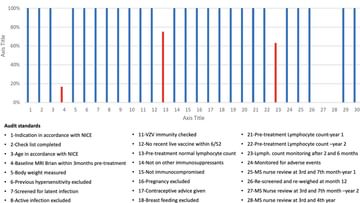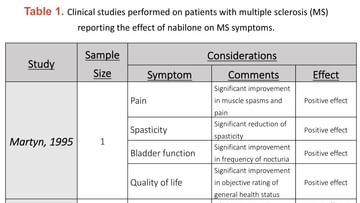 Encouraging excellence, developing leaders, inspiring change
MS Academy was established five years ago and in that time has accomplished a huge amount. The six different levels of specialist MS training are dedicated to case-based learning and practical application of cutting edge research. Home to national programme Raising the Bar and the fantastic workstream content it is producing, this is an exciting Academy to belong to.