Evaluating whether different neurology drug supply routes from secondary care affect primary care records
---
By
Aimee Jones, Directorate Pharmacist for Neurology, Aneurin Bevan Health Board
---
Introduction
The neurology directorate within Aneurin Bevan University Health Board (ABUHB) predominantly work with outpatients and supply specialist medication from secondary care via various routes. For example: erenumab is supplied via homecare, flunarizine is dispensed within the hospital dispensary and natalizumab is administered via an outpatient MS clinic.
The Welsh government aim to provide high quality care by utilising platforms to share patient data.
Welsh clinical portal stores patient GP records, providing access for all health care professionals to an accurate and up-to- date patient record to improve collaboration between clinicians. The benefits being accurate drug histories, appropriate interaction checks and awareness of immunocompromised risk. The limitation being that only primary care health care professionals can update these record.
The 2030 Welsh pharmaceutical committee goal is to ensure all health care professionals can access and amend these records to allow patient centred care, tailored medicines information and safe services.
Clinical futures strategy is the current plan ABUHB have set to allow a sustainable health service that provides safe, high quality care as close to home as possible. This inevitably requires seamless communication between primary and secondary care particularly for patients with chronic conditions under specialists.
The current GP record for neurology patients receiving drug supply through secondary care via various routes has not been audited and needs to be reviewed to check the neurology directorate are working within Clinical futures strategy objectives.
Objective
All General practitioners (GP) should be notified of any new drugs prescribed for their patients via secondary care.
All primary care records should be up-to-date and state all drugs the patient is prescribed.
Service development
Patients currently prescribed natalizumab, erenumab and flunarizine and been prescribed these drugs for at least six months were identified through the ABUHB secondary care pharmacy platform.

ABUHB clinical workstation was used to confirm whether the consultant had sent a letter to primary care to inform GPs of the new drug at point of prescribing.

Primary care records were accessed via the Welsh clinical portal
following consent. The current medication list was checked to identify if the neurology drug was recorded.
More Neuropharmacy Academy Medication Projects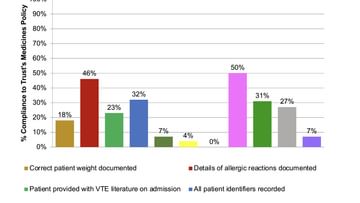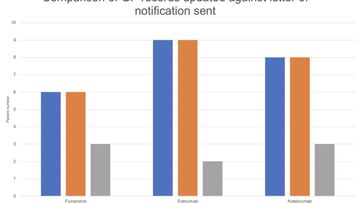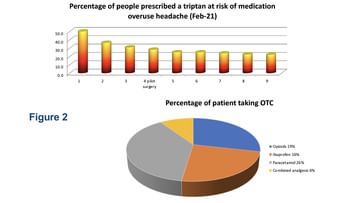 Developing neuropharmacists, supporting collaborative care
Knowledgeable pharmacists can initiate or support new treatment pathways, play an important role in patient education, medicine adherence, efficacy and safety, and provide advice to other healthcare professionals involved in the person's care. This Academy recognises the value of this essential role, and seeks to enhance pharmacist's clinical skills and build their confidence in managing a range of neurological conditions.